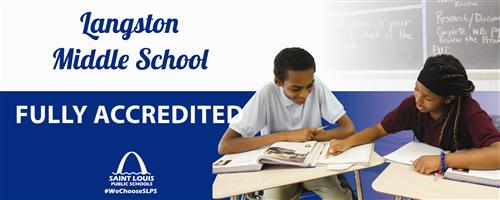 Langston Nighthawks'....SOAR above the rest!
Dear Parents,
It is my pleasure to welcome you and your child(ren) to Langston Middle School. The pages of this website are filled with valuable information that is designed as a communication link between the school and home. A cooperative partnership between the home and school is essential for academic and social growth. Parents/guardians are encouraged to visit our school, attend school events, and actively participate in the Parent/Teacher Organization. It is our hope that the website will be helpful to you in regards to understanding school procedures, rules, and expectations.
Dear Students,
Welcome to another exciting year at Langston Middle School! It is important that you know what is expected of a Langston Middle School student. Therefore, we have created this website to inform you about our school. You will find the rules and expectations that govern our lives here at Langston Middle School make it possible for all of us to live, learn, work, and play together. No matter where you go or what you do, you will find there are always regulations to guide you. Take time to review the website carefully. If you have any questions about anything, you may ask your teachers or any other staff member at Langston Middle School. They will be glad to answer your questions.
Lanetra Thomas, Ed.S.
Principal
Langston Middle School
5511 Wabada Avenue, St. Louis, MO 63112
MAKE IT A GREAT DAY…or NOT! The CHOICE is ALWAYS YOURS!