Welcome to the Nottingham CAJT Principal's Corner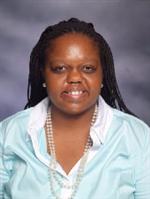 I am excited to welcome you to Nottingham CAJT High School, which serves high school students with moderate to severe developmental disabilities. Our school trains young people to be as independent as possible, providing job skills that enable our graduates to join the workforce in a position that is best suited to them.
We are also very proud to be a 2016 National School of Character, one of only 68 selected nationwide. If you have any questions, I'm happy to talk with you, and we always welcome visitors at Nottingham CAJT. Go Longhorns!
---