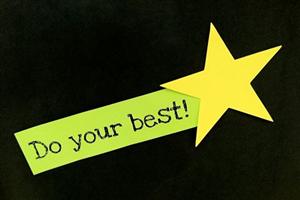 Sp
ring Testing Information
Saint Louis Public School District students will be participating in Missouri Assessment Program (MAP) and End Of Course (EOC) testing from now through May 15th. These tests are very important to the students, their teachers, their schools and the District. During the testing process the District prohibits interruptions to the school day.
Parents are encouraged to help their students prepare to do their best on the MAP and EOC tests. The following helpful hints are presented to assist parents and guardians with preparing students for a successful testing experience:
Make sure your child gets a good night's sleep.
Make sure your child eats breakfast. All SLPS schools offer free breakfast to students.
Make sure your child attends school on test days.
Make sure your child dresses comfortably.
Remind your child to eliminate obvious wrong answers on multiple choice questions.
Remind your child to double check answers before turning in the test.
Remind your child to relax.
Below is the MAP and EOC testing schedule for SLPS:
High School End Of Course Exams
March 30 - April 8 High School English II EOC
April 14 - April 22 High School Biology/American Government EOC
April 29 - May 7 High School Algebra I EOC
April 28 - All SLPS 11th Graders Take ACT
Elementary and Middle School MAP Tests
April 20 - April 24 Grades 5 & 8 Science MAP
April 27 - May 1 Grades 3-8 English Language Arts MAP
May 4 - May 8 Grades 3 - 8 Mathematics MAP
May 11 - May 15 MAP Makeup Testing