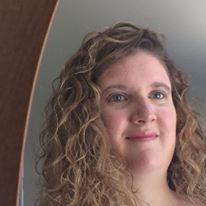 Phone: 3144849185
Email:
Degrees and Certifications:
Bachelor of Arts in Elementary Education 1-6
Mrs.

Erin Priester

Dear 1st Grade Families,

I am SO excited to have your children in my classroom this year. Your children are going to grow both academically and personally over the course of this school year. Iam so excited to be a part of their growth this year.

I started earned my Bachelor's Degree in Elementary Education from Drury University in Springfield, Missouri. After graduating, I moved back to St. Louis where I worked over the next 12 years as a Teacher's Assistant in a high school, I taught college courses at a local technical college, ran my husband's construction company and as a preschool teacher, and last year here at Adams I worked as a 4th grade teacher. I am excited to enter my second year of teaching here at Adams! Building relationships with your children is a priority to me and I look forward to getting to know these amazing little people for who they are.

During this unforsee circumstance of school being moved online I will be regularly monitoring my web page, the assigned student work, my email and my text messages. I will have office hours between the hours of 9 and 1.
SLPS will be providing breakfast and lunch to students. SLPS Academics team has created, printed and uploaded instruction support for students at every grade. Hard copies are being provided at the meal sites and have been uploaded to www.slps.org/keeponlearning.

Math: Students should be working on shapes. They should be able to identify shapes, their attributes, as well as building with and dividing shapes. Shape atributes that need to be identified are number of sides, number of corners, if corners are square (90 degrees), and if the shape is 2 or 3 dimensional. They should also be working on identifying coins; quarters, nickels, dimes and pennies. They need to be able to identify the coin by the front and back as well as their value. Students can use the website IXL to work on these skills as well as mastering their other first grade math skills they have learned thus far.

ELA: Students should be working on identifying the main idea of the book. The key details, characters, setting, as well as the beginning, middle and end. They will be using a website called EPIC to provide them with books to read and be read to them. They will also be using a website called Smarty Ants to work on the basic skills of reading and sight words. Lastly students have the choice to use Lalilo to assist their learning of ELA skills.