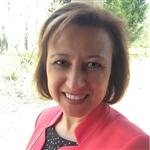 I am Victoria Shearing, Principal at Cleveland NJROTC Academy. On behalf of our entire staff and myself, let me welcome you to the new school year. I am looking forward to meeting all our new cadets and connecting with those who return to us after summer break. Parents, thank you for your trust in Cleveland teachers and staff. We will do our best to provide the highest quality of education and assure that every cadet achieves. We are going to have a great year!
The new school year will bring several new initiatives, including new cell phone policies, redesigned career and technical course offerings and early college access in partnership with Forest Park Community College, University of Missouri – St. Louis, and Harris Stowe University. We will continue our work on character education, social justice and civic responsibility. These are just a few ways that we are turning our Cleveland learners into leaders!
Applications for this school year are still being considered. Please apply through this link!
---