WELCOME TO FARRAGUT ELEMENTARY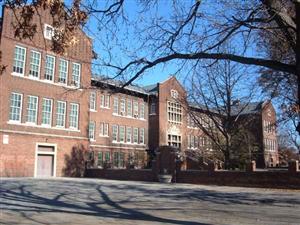 4025 Sullivan
St. Louis, MO 63107
Office 314-531-1198
Fax 314-244-1767
Principal: Patricia Cox
Hours: 8:15am - 3:12pm
Grades: PK-5
Click HERE for a map.
Dear Parents/ Guardians:
Welcome to the 2019-2020 school year! I hope this letter finds you and your child well. I would like to share information you will need as we begin the new school year.
School begins Tuesday, August 13, 2019, we look forward to seeing all of our students on the first day in their school uniforms and ready to begin this exciting journey. Our start time, 8:15 a.m. until 3:12 p.m., breakfast will be served 7:30 a.m. to 8:15 a.m., students should enter through door #3 on the Clay/Ashland side.
We are asking all new and returning students to register for this school year. If you are unable to get to the school, you may call and we will be happy to mail you the information so that your child can return with it on the first day. We are encouraging all parents to bring your child on the first day to meet with their teacher, if you have not done so already.
We have an incentive program this year. Any Farragut family who refers another family can win $100/per child. Call us for details. Visit our table at the America's center back to school expo, Saturday, August 10, 2019, for more information
We believe in research that shows "regardless of income, ethnicity, or background, students with involved families are more likely to earn higher grades and test scores, have better attitudes, behavior and attendance, graduate and go onto additional education, and much more" (The Children's Aid Society, 2003).
In the service of children,
Patricia Cox