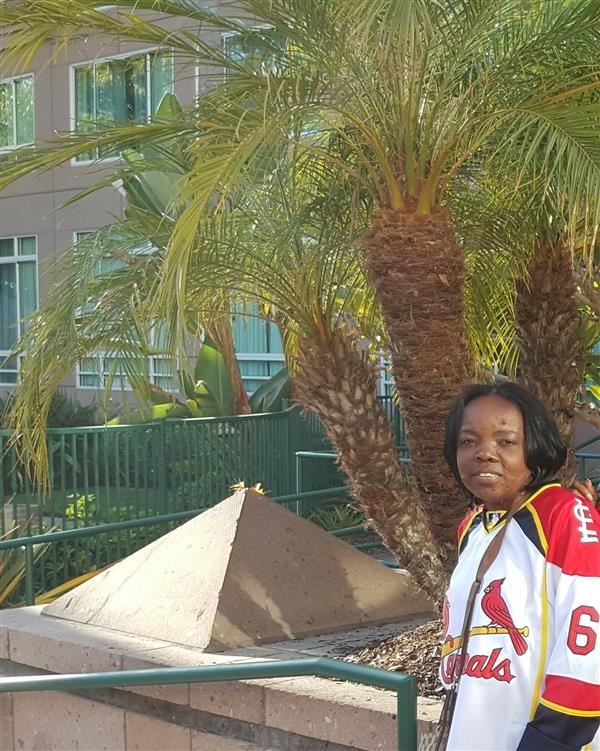 Phone: 314-241-7165
Email:
Degrees and Certifications:
Bachelors Degree -Early Childhood Education Masters Degree- Teaching & Learning with Technology Masters Degree - Organizational Leadership
Mrs.

Donna Bolden

Greetings Families,

My name is Donna Bolden and I am an accomplished, results-driven and certified Early Childhood Educator (pre-k-3rd grade) with over 29 years of experience. I am committed to my students' growth and academic success. I consider myself to be an expert at implementing differentiated instruction. I am an advocate for the following: Integrative Model, Social Interactive Model, Inductive Model, Concept Attainment Model, Concept Development Model, Problem-Based Model, Direct Instruction Model, and Lecture-Discussion Model. As an educator, I am proud to provide my students with the tools and skills required to be life-long learners. I am a devoted educator - always focused on the development of all early learners as I guide, challenge and motivate them each day.

Every day, at a continuous rate, the kids are experiencing heavy doses of positivity. Whether it's discipline or discussion, positive energy builds constantly. Here are a couple examples of the positive foundation being laid at the start for my students.

As the students enter class, we will greet one another. Depending on which one they choose, they get one of the following: a hug, dap or high five. This simple act starts the positive flow for the day, and smiles are always the first thing on their tiny faces.

The next thing will be a morning meeting. The purpose of this meeting is to establish team work by getting the kids to share things on their mind or tell a story about something good that happened to them. Using accountable talk and showing respect for their fellow students creates an atmosphere of positive communication and inclusion.

Through these little things and many others, positivity permeates all conversations, lessons and a smile is the most common expression in the class. This positive mindset is crucial to the metacognitive strategies implemented in the classroom. With these happy brains, brain hooks are formed faster and much smoother. Students will leave the class every day with a smile on my face and I can't wait to create the same environment in my classroom.
Last Modified on February 3, 2023