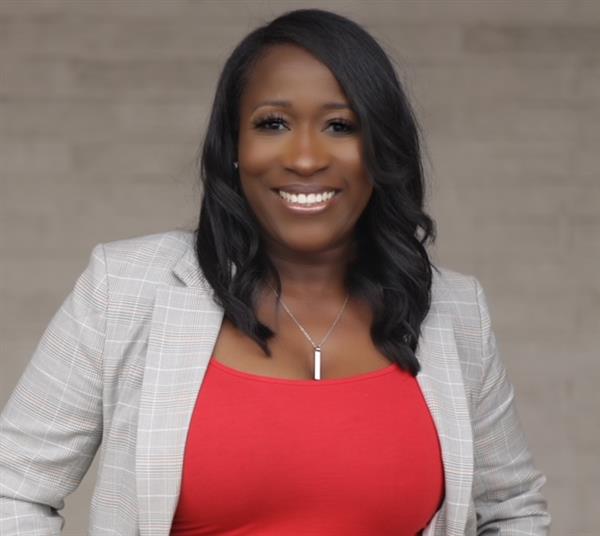 Phone: (314)-771-2772 Ext. 41711
Email:
Degrees and Certifications:
Dr.

Kacy Seals Shahid

Kacy obtained a Bachelor of Arts degree in Business Administration from Clark Atlanta-University in Atlanta, GA in 1995. She soon realized that educating, inspiring and coaching young people was her mission and calling. It was this calling that allowed her to transition from substitute teacher to principal in a six year period.

Kacy was persistent not to allow her demographics to determine her destiny. She was determined not to allow a childhood impeded by homelessness and drug abuse to deter her from pursing her purpose. She overcame various societal ills and turned her stumbling blocks into stepping stones. Today, that spirit of endurance, guides and fosters her relationship with the students whom she serves, many of which share similar experiences and stories.

She believes resiliency is the capability to successfully overcome the effects of a high-risk environment and develop social competence despite exposure to severe stress. Her greatest contribution as a Principal has been sharing her own personal journey with both her students and staff. Kacy believes that the work of educating children is everyone's business, which she describes as "heart work" not "hard work". She considers herself an educator that is led by her faith and the notion that failure is not an option.

She believes that our personal triumph maybe the only proof that we can become great. This personal mantra has allowed her to go beyond the classroom walls where she started her own educational consulting business "Through the Eyes of a Child, LLC". Kacy has presented at various conferences and universities on "The Common Factors Related to Resiliency that Impact the Academic and Social Success of At-Risk High School Students".

Always driven, Kacy added another milestone to her life's journey in 2012 when she received her Educational Doctorate degree from Maryville University. On the road to her doctorate, as a principal, teacher and lecturer, she received numerous accolades, such as; the 2008 Aspiring New Principal Award from the Missouri Association of Secondary Schools, and the 2011 Pettus Principal of the Year Award. Most recently, Kacy was recognized as the SASSP 2016 Exemplary Principal of the Year.

As the current principal of Central Visual and Performing Arts High School, her alma mater, Kacy understands the power of walking in your season and not taking your assignment lightly. Her confidence and audacity continues to help foster an environment that builds leadership capacity among both students and staff. She is determined to be an example of a courageous and fearless leader by sustaining the schools' values, traditions and commitment to excellence.

Kacy resides in St. Louis, Missouri with her greatest blessings, her three daughters Kennedy, Kori and Kyndal.