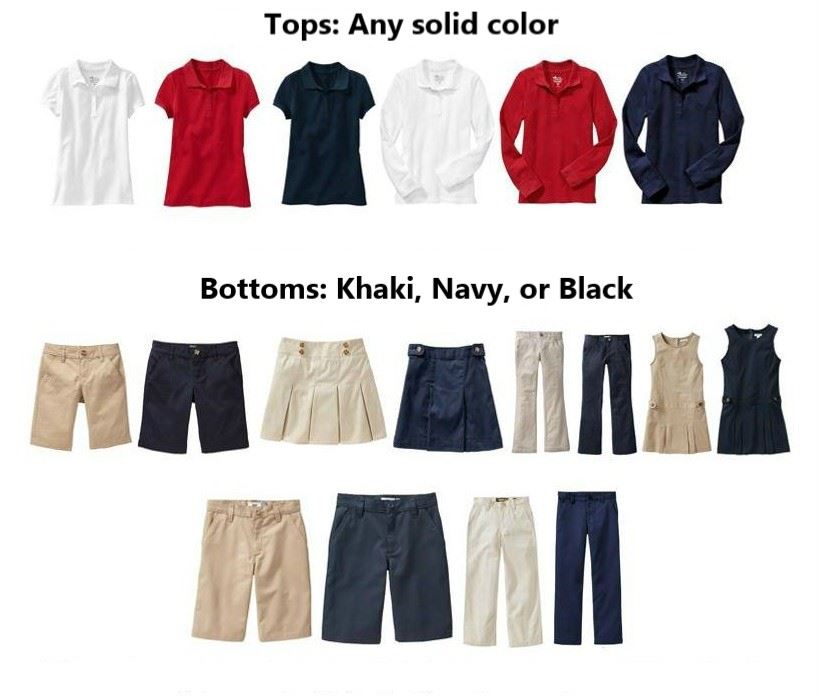 Uniforms are not required during distance learning.
Uniforms are required at Dewey. Students may wear any SOLID colored polo-style shirt with khaki, navy, or black bottoms. Sweaters may be worn in the classroom only if they are solid in color and do not have a hood.

Please ensure your child wears athletic shoes daily as students have recess outdoors or inside in inclement weather.

Extra clothes sent to school in case of spills or accidents do not need to adhere to the uniform policy.

If your family is in need of uniform clothing (including socks, underwear, and winter attire), please contact me or Ms. "J" Spann! We have many resources within the community to help your family.