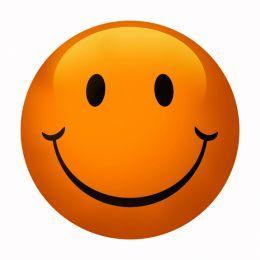 Phone: (636) 565.0267
Email:
Degrees and Certifications:
MSW,LCSW, M.Ed.
Ms.

Dana Brady

Welcome to all! My name is Dana Brady and I am the School Social Worker assigned to Oak Hill Elementary School. I am so very excited to be a part of the Oak Hill team! One of my main responsibilities as a school social worker is to promote and support students academic and social success. I provide services that may include individual and group counseling, crisis prevention and intervention, home visits, social-developmental assessments when necessary, information and referrals, and collaboration with community agencies. Please contact me any time with questions and/or concerns.

Office Hours: 9 am to 4 pm

April 1, 2020. During these times of uncertainty, below is a list of helpful information to help take care of you and your family.

** Behavioral Health Response (BHR) provides mental health resources 24 hours a day. Please contact 314.469.6644 if needed.

** SLPS has provided a direct line for students and parents to receive emotional support. Call 314.345.6900 or email studentservices@slps.org

** If you are in need of food resources, contact Operation Food Search at 314.726.9945.
STARTING FRIDAY, APRIL 17, 2020, WE WILL SHIFT TO ONCE WEEKLY SERVICE ON FRIDAYS. FAMILIES WILL TAKE HOME A MEAL KIT WITH MEALS FOR SEVEN DAYS. SITES ARE OPEN 8AM TO NOON.
The following schools and sites below will distribute 7-day meal kits free of charge from
8am to noon on Fridays
. No student ID is required. Distribution at each site will occur outside or in the gymnasium. Please click on the name of the school for Google Maps directions.
North City Schools:
School
Address
2128 E. Gano
3820 N. 14th
5819 Westminster Place
3111 Cora
1301 Hogan
5511 Wabada
5030 Lexington
8959 Riverview
1220 N. 10th
5821 Kennerly
918 Union
3035 Cass
5000 Davison
4265 Athlone
Downtown/South City Schools:
School
Address
4041 S. Broadway
3417 Grace
3709 Nebraska
5028 Morganford
516 Loughborough
6020 Pernod
4221 Shaw
4300 Morganford
1224 S. 14th
3230 Hartford
5329 Columbia
2050 Allen
1921 Prather