As your child's school counselor, I will be working with them on their social and emotional development. This includes weekly whole group social and emotional lessons for all students. For students who need additional support, I will also work with them in small groups or in one on one sessions.

I can be reached (call/text) at 314-312-2769 from 8 a.m.- 3 p.m. M-F.

I can also be emailed at carrie.brown@slps.org

Ms. Brown's Counseling Corner Link on Teams: https://teams.microsoft.com/l/team/19%3a2fc8efa76fb4475c99df4c25a9d4ea58%40thread.tacv2/conversations?groupId=a76490fb-b5e9-4c82-8137-4378ed3b7665&tenantId=08e33d6b-a654-486a-80e3-20b190ae22d7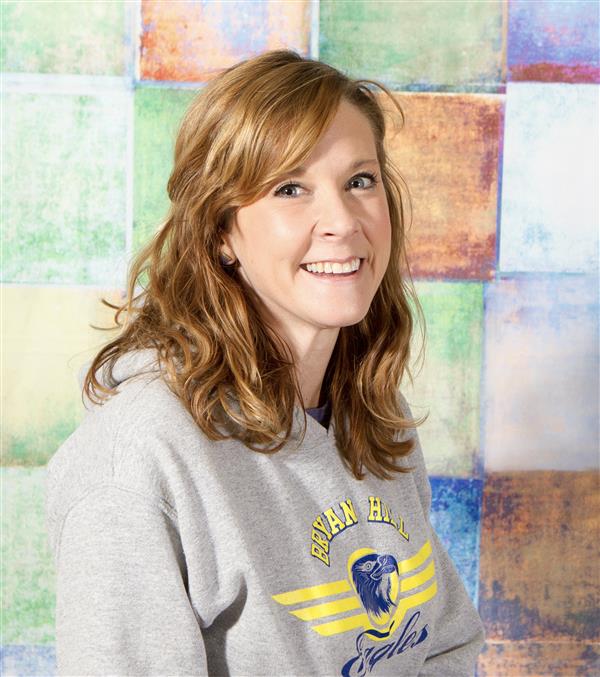 Phone: 314-312-2769
Email:
Degrees and Certifications:
BS in Psychology Masters Degree in Counseling
Miss

Carrie Brown

Welcome to Bryan Hill, where students Live the Bryan Hill Way of being respectful, responsible and safe!

Bryan Hill 's Counseling Program

The School Counseling Program at Bryan Hill focuses on providing students the opportunity to learn necessary skills (social, emotional and academic) for a healthy development and academic success. Below is a break down of the services the counseling program provides.

Classroom Lessons:

The counselor visits every classroom at least twice a month for a 30-45 minute lesson. Counseling lessons are focused on building positive peer relationships, practicing conflict resolution skills, and character education. These lessons are aligned with content standards based on the Missouri Comprehensive Guidance Program.

Individual Sessions:

Students can be referred by their parents or teachers to work with me one on one. These sessions are designed around the individual student and what they need. For example, coping with the loss of a loved one, changes at home, behavior at school and academic planning.

Small Group Sessions:

Group sessions consist of 3-5 students who are working on learning the same skill or working through a similar life event. These skills include anger management, social skills, academic motivation and peer relationships.

School Team:

When a student requires additional support, they are referred to the school team for an RTI meeting. The team works with the parent to set a goal and put in place interventions to help that student reach their goal. The team then monitors the student's progress for a few weeks before deciding if the plan is effective or if the student may need to move into next step of support.