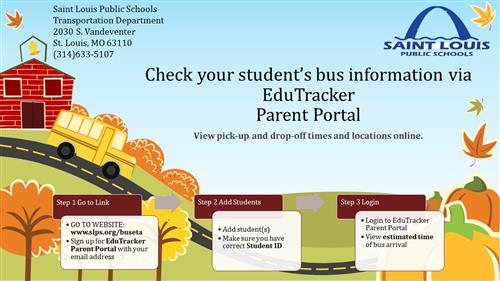 Dear Parents,

When you click on the above link you will be able to read the Parent Portal informational booklet. Here you will find directions to login into your child's records in Student Information System(SIS).

Here you will be able to:

Communicate with your child's teacher.
Check your child's grades.
Look up your child's attendance information.
Recieve important updates.

The below link takes you directly to SLPS's website regarding the Parent Portal.