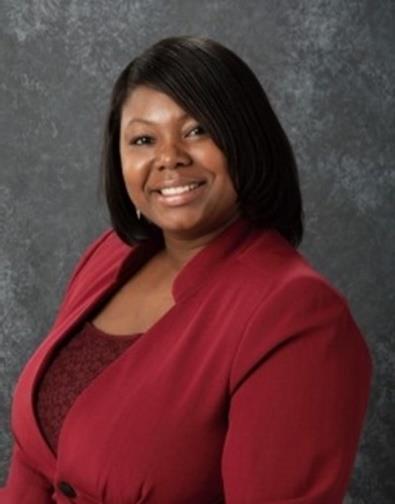 Phone:
Email:
Degrees and Certifications:
Degrees: Educational Doctorate, Educational Leadership Educational Specialist, Educational Leadership Masters of Arts in Education, Urban Leadership Masters of Arts in Teaching, Special Education Bachelors of Arts, Accounting Certifications: Cross Categorical Special Education k-12 Principal 7-12 Career and Technical Director 7-12 Superintendent k-12
Dr. Miranda Avant-Elliott

Dr. Miranda Avant-Elliott is a life-long learner and advocate for post-secondary education and effective systems. She has earned a Bachelor of Arts in Accounting from Clark Atlanta University, a Master of Teaching in Special Education from Webster University, and a Master's in Education with an emphasis on Urban Leadership from Maryville. She also earned both an Educational Specialist and Doctorate degrees in educational leadership from St. Louis University, where she was inducted into the Golden Key National Honor Society for her academic achievements.

Dr. Avant-Elliott has served as a Missouri public school educator for over 15 years. She is licensed in the state of Missouri as a teacher, principal, superintendent, and career and technical education director. She is involved in several community organizations and enjoys helping others grow and develop.

Dr. Avant-Elliott leadership experience began in St. Louis Public Schools (SLPS) in the capacity of secondary special education department head. She has also served as Director of Fresh Start Academy and Supervisor of College and Career Readiness. In her previous role as College and Career Readiness Director with Jennings School District, Dr. Avant-Elliott led numerous successful initiatives aimed at college and career readiness preparation. As a result of her leadership, the district increased from 2 to 20 college and career readiness accreditation points in two years.

Prior to her role as director, Dr. Avant-Elliott served as Career and Technical Education Administrator with Kansas City Public Schools. She successfully provided career education program planning for 17,000 students and assisted the district in maintaining all its career and technical education accreditation points. Dr. Avant-Elliott continues to lead school improvement efforts as an educational consultant through her business Systems Thinkers LLC.

Dr. Avant-Elliott, was elected as Alderwoman of Bellefontaine Ward 4 in the April 2018 election. Where she is responsible for impacting the effective operation of the city and improving services for community.