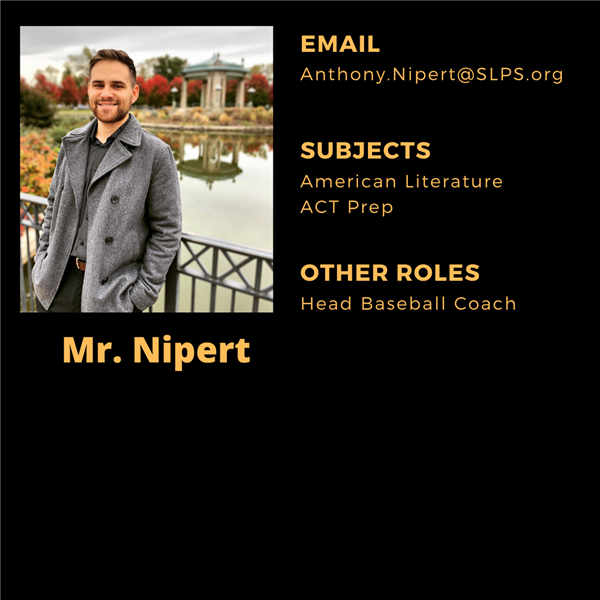 Welcome back, Sophomores! I am excited to be your American Literature teacher for the 2022-23 school year. Throughout this course, we will explore the development of American Literature over time and how writing is both influenced by and influential to the moment in which it exists.

To provide some background information about myself, I am in my fifth year of teaching for SLPS and this is my fourth year at Metro. Growing up in Seattle, I received my Bachelor of Arts from the University of Washington majoring in History and minoring in English. From there, I earned my Masters of Arts in Teaching Social Studies 5-12 at Western Governor's University. I am certified in ELA, Social Studies, and P.E. With a lifelong love for learning, I am continuing my education at Saint Louis University pursuing my doctorate in Educational Leadership. Outside of the classroom, I am passionate about sports (I am the Varsity Head Coach for baseball and softball) and writing poetry.

I look forward to a year of exploration of the literary tradition.

Office Hours: 1st, 5th, 8th, and after school by appointment.