Welcome to 5th and 6th Grade with Miss Fassett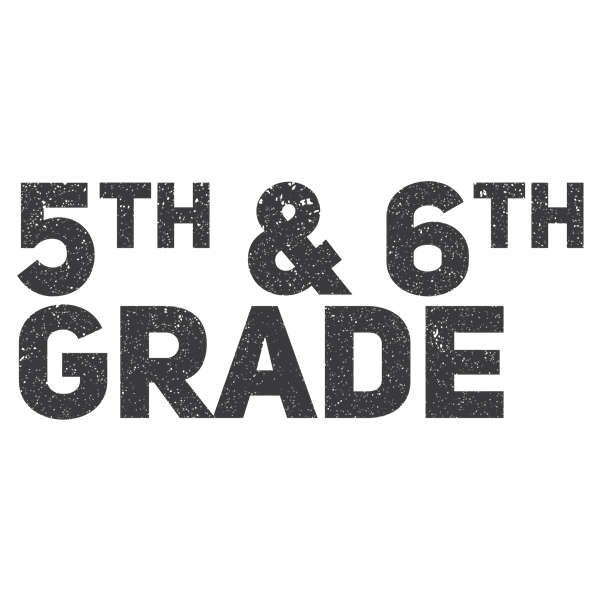 Hello! Due to inclement weather this is our plan for virtual learning on Thursday Feb. 24

All meetings will take place on Teams: Click Here for Link

ELA Nearpod: Making Inferences About Characters

Math Nearpod: Adding and Subtracting Mixed Numbers

Science Nearpod: Magnets and Magnet Fields

On Your Own Work for the Afternoon

IXL for ELA : H.3 to 70%

IXL for Math: L.21 to 60%

IXL for Science: H.1 to 70%

Readworks "Mari Copeny Takes Action to Save Her City" - read the article to a family member or friend and then answer the questions

Nearpod for Social Studies: The Missouri Compromise

I can be reached at amria.fassett@slps.org or 3143398216 if you need any help!


See you on Teams :)

Good Morning! We will be having class on Teams for Wednesday February 2, 2022.

Here is our schedule:

Morning Meeting/ELA 9-9:45 am
On Your Own Work 9:45 am - 10:15 am
Math 10:15 am - 10:45 am
On Your Own Work 10:45 am - 11:15 am
Science 11:15 am - 11:45 am
Lunch 11:45 - 12:15 pm
Social Studies 12:15 pm - 12:45 pm
On Your Own Work from 12:45 pm - 3:00 pm

Microsoft Teams meeting

Phone Conference ID: 165 134 770#

This link will take students in my class to the Microsoft Teams page for virtual class

Hello Families, Friends, and Students!

I am so pumped to start another year of learning! School begins on Monday August 23 at 8:50 am.

I am asking for these items to be brought into our classroom this year:

- kleenex boxes

- sandwich bags

- small bottle of vinegar

Please connect with us on Class DOJO for all announcements and information relating to the 5th and 6th grade class as well as Shenandoah

Click this link to access our Class DOJO page

I look forward to seeing my students on Monday with their mask on and brains ready to go!

Call me or text me at 3143398216 for any further questions, comments, or concerns.

Stay safe and happy,

Ms Fassett

Hello!

Teachers and staff reported back to school today to start preparring for another rigorous and thrilling school year.

Check back here weekly for updates regarding 5th and 6th grade at Shenandoah. School starts Monday August 23!

-Ms Fassett

Enjoy the time off! Spring break will be from Friday March 19 through Sunday March 28. Student sshoul dbe online Monday March 29 at 9:15 am

Hello!

There is no school for students on Friday Feb. 12 or Monday Feb. 15.

Stay warm and helathy this weeekend. Please reach out if you need anything.

Miss Fassett

Hello!

Students have been back at in in our virtual classroom. The expectation is that students are logged in to Microsoft Teams everyday and 9:15 am for school. iPads should be charged and ready to go!

Students who selected to return to in person learning will be welcome back into Shenandoah on Monday January 11 starting at 8:45 am. All other students will remain virtual.

I am extremely excited to continue on with our education. We take a closer look into athletes that helped changed our society, fractions, and how spheres in our world intermingle.

Please email me at mfassett3123@slps.org or call/text 3143398216 if you have any questions, comments, concerns.

Enjoy the day!

Miss Fassett

Hello!

I hope you are maintaining a sense of calm while staying healthy during these times. I know I have had my moments of doubt, worry, anger, sadness like many of you. Nevertheless - we prevail.

Thanksgiving Break will occur from Monday November 23 to Friday November 27.

The week after break Monday November 30 to Friday December 4 all in person students will remain at their place of residency to complete virtual learning. As of right now, this is for one week only. Students who have elected to come back to in-person learning will reutrn to the classroom on Monday December 7.

If you find your student is terribly bored over break - I have posted new Freckle assignments, Readworks passages to read, and as always students can practice in IXL to work on their math skills. Please have your students read 20 minutes out loud every day. There are plenty of Thanksgiving and Native American related books on Epic to excite your scholar.

Enjoy the time off. Take care of yourself and loved ones.

I will see you through the computer screen on Monday November 30!

Love - Miss Fassett

Hello Parents and Guardians-

On Monday October 26, some of the students will be welcomed back to Shenandoah for the first time since March. I am so excited to have students back in the classroom.

These are items I am asking for students to have when returning on Monday:

Fully charged iPad ready to go for Monday
Esperanza Rising novel
Kleenex box or Kleenex packet to keep at desk
Earphones to keep at school or travel with
Water bottles

I understand not all items will be achievable, but would appreciate your help in making sure some of this list is sent on Monday October 26.

Please note the bathroom schedule will look a little different. Students will not just be able to go whenever they please. We will have scheduled breaks. I will do my best to get to them to the bathroom room once in the morning, at lunch, and once in the afternoon. Please have your student go before they come to school. We have such a short day that we need to focus on learning.

The first week back will be a bit of challenge as we navigate teaching in person and virtually. Be patient. We will work through the kinks. I will not let your students down. My goal is to maintain rigorous teaching no matter where the student is.

I have disinfected my room to the max- desks wiped down, furniture is socially distanced, soft items removed to limit spreading of virus, and cleaned so much more! I have some masks, disinfecting wipes, and gloves. Each day we will wipe down our area and materials to make sure we are staying as safe as possible. If your child is not feeling well, please keep them home. We are starting cold and flu season; let's take care of each other and ourselves.

I appreciate all that you have done during this virtual learning experience. I also want to thank you for sending your students back to school. I cannot wait to see them on Monday October 26.

Sending Love and Thanks,


Miss Fassett

Hello!



This week marks the end of Quarter 1 - all completed virtually. I am so impressed with the rigorous learning, tech support, and just plain fun my class has done.

On Monday October 19 we will start our class time at 8:40 am and go until 3:07 pm. This is to get back on the real school schedule.

Starting Monday October 26, 5th and 6th grade students will start to trickle back into room 206. We will have half our the class learning virtually and half of the class in the room. I am so thrilled to have students back in the school. I miss their energy, spunk, and laughter.

We do not have school on Friday October 16.

Have a lovely weekend!

Miss Fassett

Hello!



Students are becoming experts on human rights, using mental math skills, investigating matter vs mass, and learning about the cultural ramifications of territory expansion. We are doing great things in 5th and 6th grade. I cannot believe we are already enetering a full month of school.

Please make sure to check ClassDOJO for extremely important announcements.

Progress Reports will be sent home Friday September 25.

Reach out if you have any questions.

-Miss Fassett

I am so so proud! My class has been rockin' it with virtual learning. We will not have class on Monday September 7 due to Labor Day. I will see my students on Teams at 8:15 am on Tuesday September 8.

Check out the video to find out what Labor Day is all about!

Teachers are back in sessions. Students will soon be welcomed to virtual class on August 31. I am EXCITED to be getting to know and teaching my new 5th and 6th graders.

Stay tuned for more information!