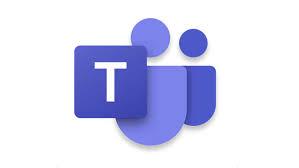 Phone:
Email:
Degrees and Certifications:
Welcome to Microsoft Teams!

Welcome to First Grade Learning with Ms. Digar!

Here are the steps to log in to Microsoft Teams
Position your IPAD so that the soft button on your IPAD is in on the same side as your right hand
Use your right thumb to press the soft button to turn on your device. You should see all the little icons on your screen
Now, use your pointer finger to swipe to the left or the right until you find the Microsoft Teams Icon and tap
Carefully enter your username
Now enter your passcode
You will see your classroom Microsoft Teams Page
CLASS MEETINGS
(It is on the upper left-hand side)
Touch the calendar
On today's date and time on the calendar, you will see "Join Meeting". Please Tap to join your classmates and teacher
CONGRATULATIONS!!! You are now in your very first class meeting.
Greet your teacher and your classmates
Mute your microphone and sit up straight. You are ready for virtual class
HOW DO I GET MY ASSIGNMENTS?
Look all the way to the left hand side in the dark blue area
Look for the symbol of the three little people (this will take you back to the Teams Page.) Tap with your finger
On your left in the white area and under the team's name, find the General Tab. Tap with your finger
Now at the top, click on the "Assignments" Tab
Now, you are ready to work!!!!!
We are going to learn how to do so many cool things in Microsoft Teams.