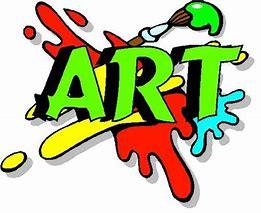 Phone:
Email:
Degrees and Certifications:
Welcome to Mann's Art Studio

Jambo, Parents and Students,

I hope everyone is well and safe. I just wanted you to know I miss you all so much and I am here for you. If you need any assistance with your Art work, art supplies or anything feel free to e-mail me at Sharrone.Miller@slps.org. My office hours are 8:00am-3:15pm Mon- Fri.

This is a great time for you to start an Art Journal to document what you feel and see. You can do this by drawing or writing or both. I have started an Art Journal and it has really been helping me cope through this pandemic. By writing down my thoughts and feelings really helps to relieve some of the stress and helps to keep me calm and relaxed. Give it a Try!

Ms. Miller will be updating and adding at home Art Projects you can do with items from your home. For example, scrap paper, pencils, crayons, markers, toliet paper rolls, plastic bottles caps, newspaper, etc...

On my website click on the week assignment page in the blue margins to keep up with what current.

I have posted work for you on Microsoft Teams. This is the virtual learning platform we will be using this school year 2020-2021. You can access Microsoft Teams by navigating to portal.office.com and using your school email address to login. From here, you will discover you are alreadypart of your class Team. This is where you can find assignments and communicate with our teachers. You can send me pictures fo your Art as well.

For all those students who finishes early and have posted your work in Teams or emailed Ms. Miller your work, you can still be creative by using the Art Websites listed below:

Digital Art Websites Recommended by Scholastic

If you love to color, you will enjoy the digital patterns at Scrap Coloring. There are many templates to choose from. The areas within the templates can be filled with either solid color or a range of patterns. The patterns can also be changed by adjusting the colors.

You will find another fun and enjoyable digital coloring and learning site at The Color. Choose from many touchscreen templates. Experiment with many colors to create patterns using warm colors or cool colors or a rainbow of colors. Explore your imagination and creativity.

This is a great website but you will need a computer with a mouse because it does not work on the iPad or any touchscreen device. At Bomomo website you can experiment with endless shapes, color and design. There are many interesting tools, and the best way to discover what they can do is to simply try them. Click one of the icons at the bottom of the screen, then move and click your mouse to make a cool abstract composition. If you can't save the creation, try taking a screen grab of it.

Another fun and educational website with lots of art exploration is Toy Theater. The art activities there include building with colored blocks, doodling, designing, animation, and a glimpse into the artworks of Picasso, Van Gogh and Georgia O'Keefe. You need to take a screen grab to save your work on this website. Then send an email to me at mary.tomlin@slps.org.

Online Drawing Sites - Step by step drawing lessons:

Art for Kids Hub is a fantastic directed drawing website for students from Pre-K through 6th grade. Using pencil and paper you can draw along with the artist and a student to make drawing of current characters and everyday images.

Harptoons is a great drawing site for students in 2nd through 6th grade. You will draw along with pencil and paper. You will learn to draw cartoons, make animations, and draw characters showing action.