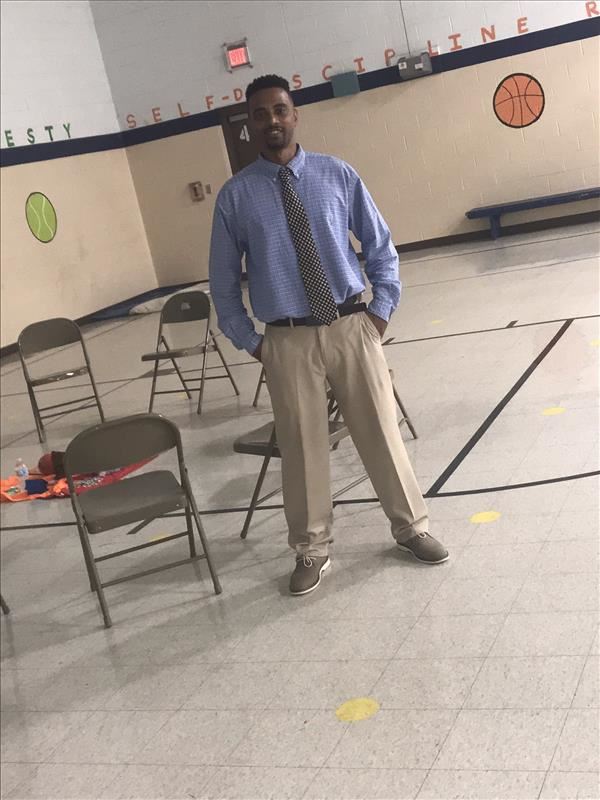 Phone: (314) 531-1198
Email:
Degrees and Certifications:
I earned my Bachelor's degree in Recreation Administration from Jacksonville State University. Also, I earned my Master's degree in Secondary Education with a teacher certification in Physical Education from Grand Canyon University. I am currently pursuing my Education Specialist degree in Administration from Lindenwood University. I have earned a certificate of completion in restorative practice leadership from Education Plus and I am a 2018-2019 graduate of DESE Missouri Leadership Academy.
Mr.

Michael Thomas

I am truly blessed and thankful for the opportunity to empower, nurture, and educate students at Farragut Elementary School. It is my passion and duty to provide a safe, loving, and caring learning experience for all students at Farragut Elementary School. Parents, community stake holders, and myself must build a positive working relationship to be able to maximize every student opportunity to excel academically, socially, and emotionally. Every student has a voice and deserves the opportunity to speak from the heart, listen from the heart, and feel valued! Restorative practice (Circles) help build community to prevent hurt and harm. The stronger you classroom community, the less hurt and harm will occur in your space.

Hello Farragut Tigers, I miss you all so much! Make sure you all are trying your best to stay positive, active, and safe at home. School has moved to virtual learning and I can be reached at mthomas5569@slps.org for assistance or support. Please feel free to email me or message me in microsoft team. It hurts me not to be able to educate you all and build lifetime memories. All Farragut students have the knowledge, skills, and resources to continue to practice living a healthy lifestyle. I hope you all can use all the skills you have learned in PE class to imporve your health. The number one goal for the rest of the school year is to stay active. Use the resources I have provided on my assignment tab on Farragut School website. Stay safe and thank you so much!