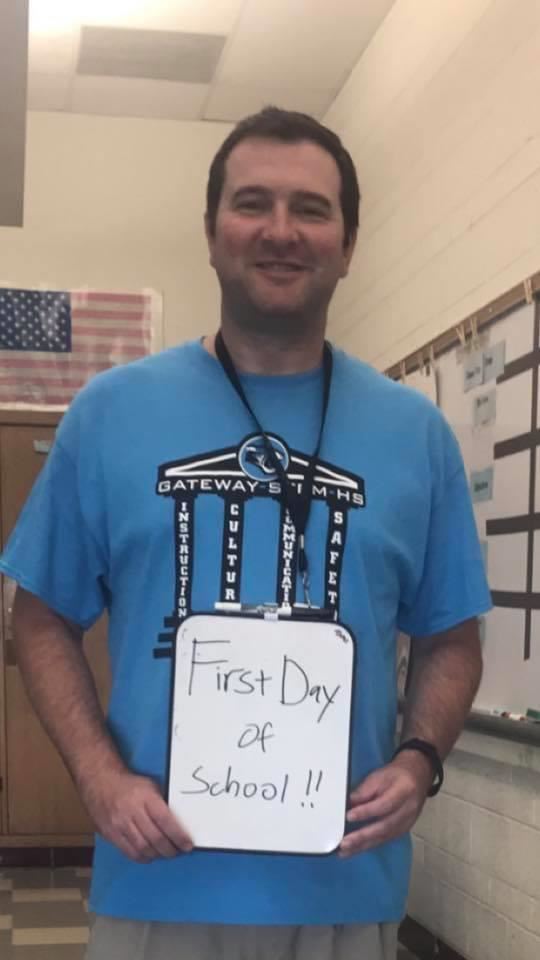 Phone: 314-776-3300 ext. 14180
Email:
Degrees and Certifications:
Mr.

Steven Graham

Mr. Graham teaches Fundamentals of Marketing, Advanced Marketing, and Supervised Marketing. I have a bachelor's degree in Finance and a Masters Business Administration from Illinois State University. I earned my teacher's certificate from Lindenwood University. After college, I worked at the Chicago Stock Exchange and have been self-employed for the past 10 years. I hope my unique background can help provide my Marketing students the knowledge and skills necessary to succeed after high school and in their adult life. I am also the DECA (business club) sponsor at Gateway High School. Go Jaguars!
CONTACT INFORMATION:
Mr. Graham can be reached at steven.graham@slps.org and is also available for online appointments from 10 am - 12 pm daily. For appointments outside these hours, please email me at least 24 hours in advance. I will be checking my email multiple times per day to answer questions.
PROCEDURES FOR STUDENTS:
1) All assignments and projects will be posted on our class Schoology page. Please email me if you have forgotten your user name and/or password.

2) Assignments will be posted each week by Monday at 8am.
3) All assignments will be due Friday at 5pm of the week they were posted. You may turn them in via Schooology or email to me steven.graham@slps.org
4) I will update the gradebook by Monday of every week.
5) Stay safe, let's take care of business, and finish strong!
MS Teams can be accessed at this link.
If you are in need of an iPad or internet access, fill out the survey here.
CORONAVIRUS (COVID-19) VIRTUAL SCHOOL INFORMATION:

This section of my webpage provides information to help guide virtual learning during the COVID quarantine.
STUDENTS:
Please carefully read the getting started section, which is shown below.
GETTING STARTED:
If at anytime you experience a technical problem (that is a problem with accessing a webpage or problems with your computer) email techhelp@slps.org for assistance.
If you do not have access to MS Office 365, please CLICK HERE to download instructions that will allow you to download a free version.
All assignments will be posted on our class Schoology page. I know this never happens :) but please email if you forget your user name and password and I will get back to you ASAP.
SUMMER ENRICHMENT!
Check the tab! I have summer resources for you!
CLICK HERE FOR MORE INFORMATION
Business Resources