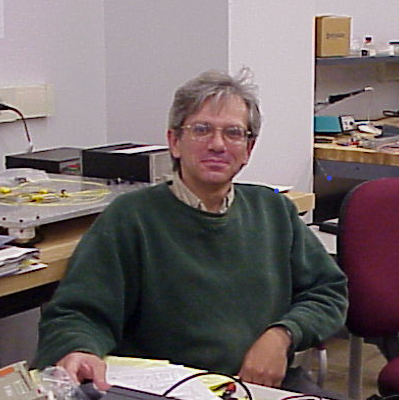 Phone:
Email:
Degrees and Certifications:
Introduction: Bijan Pashaie received his bachelor and mater's degrees in electrical engineering and mathematics from Texas Tech University. His Ph.D. was completed in Illinois. His dissertation work included atmospheric pressure partial discharges, laser systems, super-capacitors, power electronics and design of electronic systems. B.S. Electrical Engineering M.S. Electrical Engineering M.S. Applied Mathematics Ph.D. Molecular Science (Plasma Engineering)
Dr.

Bijan Pashaie

THE ELECTRICAL AND ELECTRONIC ENGINEERING PATHWAY AT THE CLYDE C MILLER ACADEMY

office Hours: Virtual Office hours are currently by appointment. Thank you .

Email: bijan.pashaie@slps.org

Pathway lab projects completed include:

Tig Welding, Electrical Drawing, Electronic Circuit Construction, Testing and Simulation, Residential Wiring, Electromagnetics & Electric Motors, Electric Power Generation, Wind Power, Solar Power, Soldering, Stained Glass Art Production, Lightning Protection and Electrical Grounding, Lighting Systems, C-Programming and Microcontrollers, Digital and Analog Music Principles, Digital Design, MEMS, FM & AM Radios, Fuel Cells & Fuel Cell Cars, Electrical Safety of Humans as well as the Equipment, Wireless Communication Principles, Automotive Electricity and More.