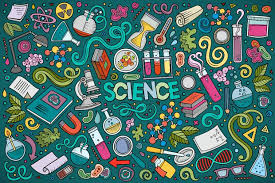 Daniel Walls

6th Grade Integrative Science

Comtpon Drew ILC

Room #: 301

Contact Information:

-Email: daniel.walls@slps.org

-School Phone: (314) 652-9282

Online/Distance Learning Update:

I hope everyone is being safe. I would just like to update you on our current actions Plan during these trying times. We have decided that we are going to continue to support social distance learning using the online application/website Microsoft Teams starting Monday April 6, 2020. Continued social distance learning for science will also be conducted online using the HMH platform. I will be posting links below for both of these sights where our students can login. If you have not recieved your login information for Microsoft Teams, please contact me or antoher memeber of the sixth grade team for this information. I will also be posting PDF versions of the workbook so that those who do not have access to continue work on the computer may have a print version of the material. Print materials will be available at meal distribution centers. For a list of meal distribution centers please visit the COVID-19 update page.

Stay Safe,

Mr. Walls

HMH Login Information

Link: https://www.hmhco.com/one/login/

Username: Your user name is in all caps with your first name followed by a period then your last name with @slps.org at the end of the user name. For example someone named John Smith would have the user name JOHN.SMITH@slps.org.

Password: Your password for logging onto your HMH learning account will be the same password as your email and microsoft teams.

Microsft Teams

Link: https://adfs.slps.org/adfs/ls/?client-request-id=ece8d284-d735-472f-8259-1f8f34c6e38c&username=&wa=wsignin1.0&wtrealm=urn%3afederation%3aMicrosoftOnline&wctx=estsredirect%3d2%26estsrequest%3drQIIAY2RPWzTUBSF4yQ1bUCiQgwIIbWymCCOn_38LzEktCU0SaFNKUkJCo793Lh28iz7uWladUEMDEh07ggMKCMTYmJiyELFAFIHFpYKdUBMjDhtkdjgDldH33B07znXUnyO16-CkxHY0WaBbfOsiUbqrwkuZCaffDo8kr5wtx7Xp56LH74926PGQ88PczhYG1BTbUL8UOc4HBEPYzeHbdsxUc7EHQ73DO4tRe1T1CCpyFAReEUQAa-JGtAkCHMqslq2hHgWAsNiRaMFWUNr2SxQIDIA4g0I5YPk-Tv5iLSF0cKBs4V-JidsHHSaPg7JXurRjEkKszi_dnO2sBQgV5y_3S4V81YRllshG8yJdtPaqkZuZUldq1eX5-sl1yPVBXyPLN-112VWijYrPQHPd1x1DrTcQnsBLvYlv7i-YQbKfdstDFL_FdSbFB2_3MHdYYrGPuo61n6a-p4-B1L6-HhmMnEpMZ34laZejMWBvn_1-eOVYVh63Vcv177KieEY1xV6q_2y5hnu9ZmlxRWZy3tizYDqYnlDq_MrstWvBY7Klcrlyg1F53dpapemD2nqB009PZN4N_GvGg4yFwUgxCeLLJCmBUGXoC6C1cHZl9Q2ExKDIEZnthuMYRJnA-V9P2ZdE4UNRn8g8KIsKiAuI3ssJSArwqlUIZBOpAygqJxSSZOlh9kG44QLOHaZ83AvNrINL0THNG91nG41ik_c_MN3mCwT12qiZhC_gJoEN00jZHQSRGjnNw2#

Directions: After you access the link above it should pull up the outlook sign in page. After entering your student's username and password it should take you to a page that will ask whether you would like to stay signed in or not. After that it will pull up your child's outlook email account. In the top left corner should be a box with six white dots. If you click that white box there should be a purple option that is labeled as teams. If you click this option it should pull up your student's teams account. If you have any quesitons about accessing teams please feel free to email me using the contact information above.