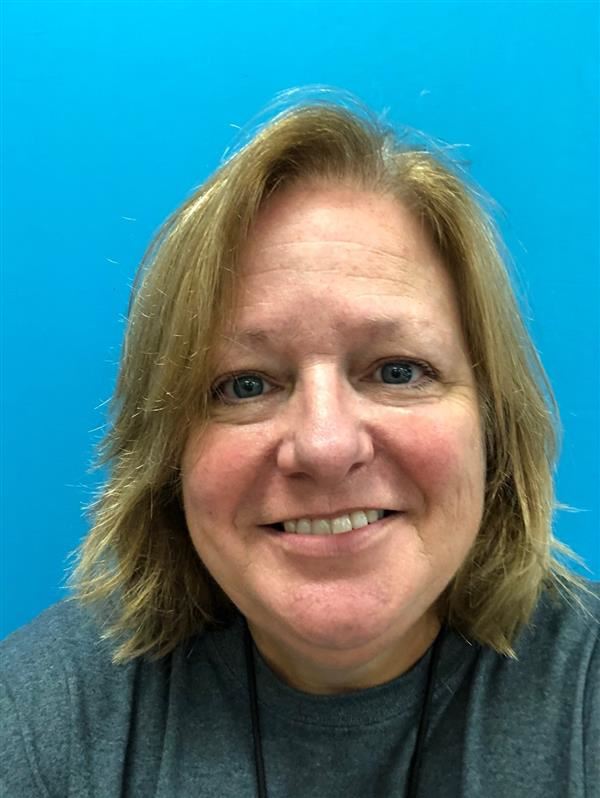 Phone: 314-771-2539
Email:
Degrees and Certifications:
Bachelors in Business Administration- Fontbonne University Masters in Teaching- Lindenwood University Masters in Curriculum and Instruction- Lindenwood University Specialist in Curriculum and Instruction with emphasis on Reading Programs- Lindenwood University Certifications include: Elementary Education grades 1-6 Special Education grades K-12 Special Reading grades K-12 Principal grades K-12
Ms.

Brenda Davenport

Hello Families! I am the Academic Instructional Coach(AIC) at Hodgen Tech Academy. My job is to assist teachers at Hodgen with instruction of our scholars. Part of my job includes working together with the principal, Ms. Kaiser, to run the day-to-day operations of the school. When she is out of the building, you may see me handling tasks that she usually completes. However, my main focus is the instruction of our scholars. While your first contact should always be your scholar's classroom teacher, I am available to answer questions about district curriculum or anything else related to your scholar's education.

Educational Resources:

During this time of social distancing, many parents are looking for instructional material to help their scholars continue learning at home. Our teachers are working to get information included on their teacher pages on this website. I will list several different links to websites often used by our teachers in their classrooms. However, there are programs that we use which require individual student login information. If student login information is needed, please reach out to the classroom teacher by email. It is best to visit your scholar's teacher webpage to see what they recommend, as the children are accustomed to utilizing specific programs in their classrooms.

The district has created learning packets that are aligned with each grade level. You can pick up a packet at the designated free lunch locations indicated on the district page or you can access them at this link: www.slps.org/keeponlearning

They are many online programs that are being made available for free during this time. This resource: www.amazingeducationalresources.com offers a continuously-updated list of free online programs and materials available to you to assist with education your scholar at home.

Resources www.starfall.com- Free- no individual account is needed. This is an interactive program that works best with sound-enabled technology. (PK-2)

https://www.ninenet.org/learningtoolkit/ This site offers links to several different formats for learning including videos and learning games. (PK-12)

http://www.brainpop.com/ This site has high-interest videos for learning. Requires this login information: ID: SLPS2020 and Password: SLPS2020.

https://www.khanacademy.org/ This site I highly recommend as it offers actual virtual lessons for math not just practice (PK-12)

https://www.ixl.com/ IXL is a program for math purchased by the district. It offers very interactive math practice. IXL recently added science and social studies for free. This is a site that you will need to have login information for your scholar unless you wish to set up your own family account. Please reach out to your scholar's teacher for login information if your child does not remember theirs. (Grades 3-6, The website offers family accounts for grades K-2)

There are many, many more learning resources available online. To access more free sites, search free learning resources for elementary students.