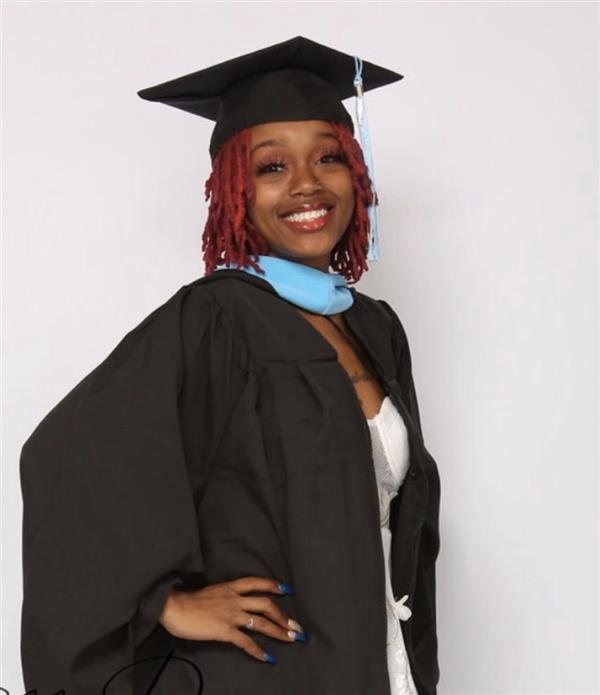 Phone:
Email:
Degrees and Certifications:
M.Ed Master in Elementary Education B.A. in TV production
Ms.

Briana Marie Everett

Ms. Everett was born and raised in St. Louis, MO. She graduated from Hazelwood East High School in 2007. In 2011, she received her B.A. in TV production from Alabama State University. She started her educational career in 2015 and recieved her teacher's certification in 2018. In 2019, she received her Master Degree in Elementary Education. Ms. Everett is an inspiring principal and loves working with the students.

Due to the nationwide pandemic that is occurring, SLPS is switching to a virtual learning platform. Below are the link you will need to access my classroom virtually

Microsoft Teams is the virtual platform that will be used by each teacher to connect to the students.

Click on this link to access my classroom: https://teams.microsoft.com/_#/school/conversations/General?threadId=19:f7cc1a480e2f4718bb84e24f1b1827de@thread.tacv2&ctx=channel

Lesson Plans and assignments will be posted to Microsoft Teams and can be accessed using this link:

https://teams.microsoft.com/_#/school/files/General?threadId=19:f7cc1a480e2f4718bb84e24f1b1827de@thread.tacv2&ctx=channel

ALL ASSIGNMENTS ARE DUE ON FRIDAY OF THE CURRENT WEEK.

My Daily Virtual

Schedule

9:00am-10:00am Classroom Meeting- This block of time is dedicated to specific students from one of their courses. Only students of that teacher's course should be attending the call at that time.

10:00am-11:00am- Open Office- Any student, from any course and teacher, may get help in that content area. Students have immediate access to help, via whatever platform selected by the teacher. Responding to questions and giving feedback.

11:00am-12:00pm- Scheduled Conferences-this is a time for students to get one on one help with that teacher. To sign up for a slot. Parent/ Adult 18+ must be present!

12:00pm-3:00pm- Offline, I can be contacted via Class Dojo, email, or phone-I will be unavailable at this time due continue conference, lesson planning, and score assignments I will still be responding to emails by 3pm.

The district plans on rolling out iPads April 2, 2020 and April 3, 2020. More information about time and location will be available soon.

EDUCATIONAL RESOURCES
Amplify Reading

This link is to the Amplify Reading website. On this website students can participate in online phonic activities and games.