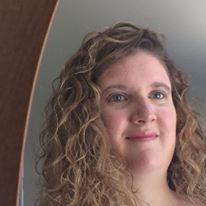 Phone: 3144849185
Email:
Degrees and Certifications:
Bachelor of Arts in Elementary Education 1-6
Mrs.

Erin Priester

Dear 3rdt Grade Families,

I am SO excited to have your scholars in my classroom this year both virtual and hopefully eventually brick and mortar. Your scholars are going to grow both academically and personally over the course of this school year. I am so excited to be a part of this growth during this school year.

I earned my Bachelor's Degree in Elementary Education from Drury University in Springfield, Missouri. After graduating, I moved back to St. Louis where I worked over the next 12 years as a Teacher's Assistant in a high school, I taught college courses at a local technical college, ran my husband's construction company, was as a preschool teacher, and the last 2 years I have been here at Adams teaching 4th grade, then 1st grade and now 3rd grade. I am excited to enter my third year of teaching here at Adams! I am a mother to two amazing children, a wife, a sister, an aunt, a cousin, and a friend. Building relationships with your children is a priority to me and I look forward to getting to know these amazing little people for who they are.

During this unforsee circumstance of school being moved online I will be monitoring my web page, upateing the assigned student work weekly, and monitoring my email and my text messages daily. We will use a Teams to push out student work and hold meetings. During this time I know that schedules for partents and students may be a little tricky. I will still be holding high expectations of all of my students. Work needsx to be completed in a timely and through manner. If unforseen circumstances arise please contact me as soon as you can so that we can work out an arrangement for your scholars work to be completed.
Families please visit my Into Video and let me intoduce myself.

Priester's 3rd Grade Teams Link

For information about logging into Tyler SIS, our student informaiton system please contact Ms. Makeda Hodges at (314) 535-3950.