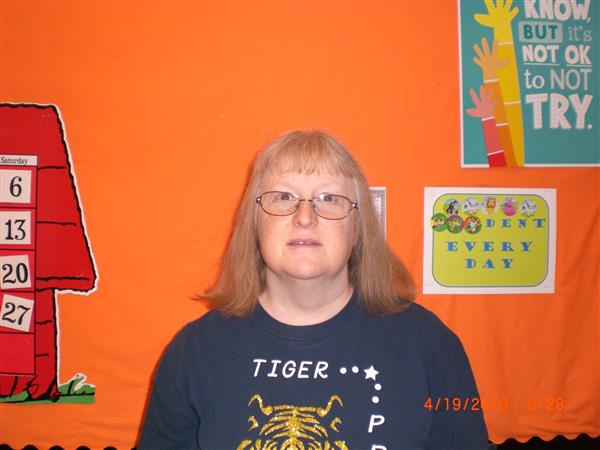 Phone:
Email:
Degrees and Certifications:
Mrs.

Ashley

My name is Dana Ashley. I have been teaching Special Education for 5 years. I previously taught in the Sunrise School District for 3 years before coming to Farragut Elementary. I taught in a classroom that had both resource and self contained students' grades K-5. I have been teaching the SET program for the last 2 years at Farragut Elementary. The SET program is a program that helps students with severe behaviors learn to self regulate that behavior. The students are taught to recognize when they are getting upset and certain strategies they can use to help them calm down. This helps them be able to express what is bothering them in words to a teacher or staff member, rather than with their actions. We focus on the academic level of each individual student with the purposes of excelling them to the grade level they are currently in. I teach in a small classroom setting which allows me to further connect with my students, getting to know their desires and who they are. I strive to help my students be all they can be and reach their life goals. I care about my students and reward their successes accordingly with praise, as well as with tangable rewards. It is always my goal to support them where they struggle and give them the motivation and tools they need to try again. I have two wonderful ICA's (Insturctional Care Aids) to help out in my classroom. We are a team and work together to help the students excell in both behavior and academics.

Office Hours: I can be reached by phone, text, email, or Teams chat daily from 8:00 AM-3:30 PM. Video conferencing by appointment unless set up by the teacher in advance.