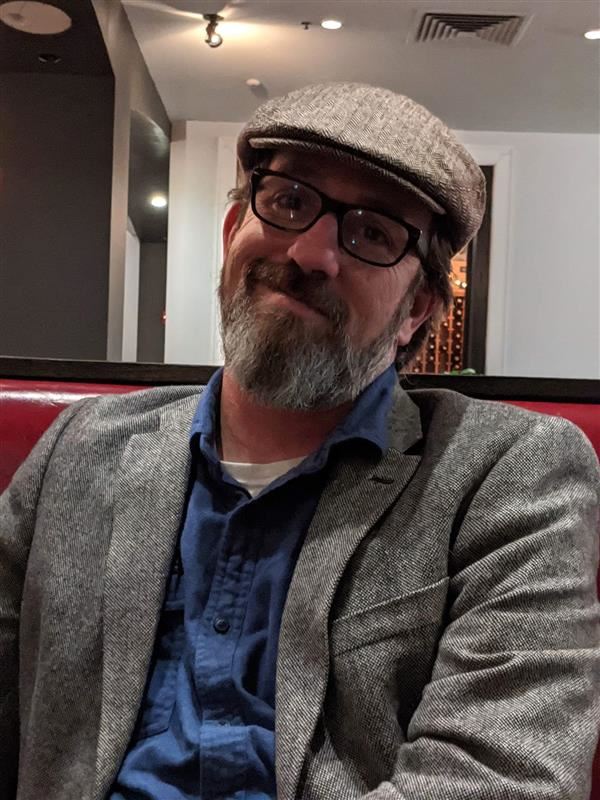 Phone:
Email:
Degrees and Certifications:
Dr.

Chris Martens

Chris.Martens@slps.org

Dr. Martens has been in education for nineteen years, spending the last fifteen in the City of St. Louis. Dr. Martens is a Pettus Teacher of the Year recipient. In addition to teaching English 1, English 2, English 3 and British Literature, Dr. Martens has taught both A.P. Language and A.P. Literature as well as ACT Prep and College Summit courses. Dr. Martens is in his second year at Carnahan, returning to the classroom after working in Student Support Services. Dr. Martens takes special pride in his writing instruction and believes in the value of both creative and academic writing. Dr. Martens has delivered professional development on writing instruction, classroom management, technology integration, and formative assessments.
All,

I hope you are all healthy and making the best of this difficult time. Our class will be using Microsoft Teams to deliver content and collect assignments. This is only slightly different than the online Classroom we have already been using. Once set up, someone from the school will be contacting you with login information.

The short of it is:

Go to office.com
Type in your username@slps.org
Type in your password

Username is first initial, then first seven letters of last name (or if you do not have seven you would just include your whole last name) plus four numbers associated with the username @slps.org.

Students username for logging onto your email should look like sbeerman1111@slps.org, if unfortunately your name was Steve Beerman.

Password is same as usual for logging into computers at school.

Parents, if you have questions, or just can't get logged in, please contact me at chris.martens@slps.org or 636-634-6476

I am available from 8am -3pm every weekday. If you email me outside of those times, I will get back to you within 24 hours.
The District's direct hotline for students and parents requiring social and emotional support is: 314-345-6900 or studentservices@slps.org.

On March 21, 2020, Mayor Lyda Krewson and County Executive Dr. Sam Page announced stay-at-home orders aimed at preventing further spread of COVID-19. In light of these new restrictions and to help ensure the health, safety and well-being of students and staff, all schools in the City of St. Louis and St. Louis County, including private and parochial schools, have extended their closures through April 22, 2020.

We ask families to monitor our website for updates.

COVID-19 FAQs: www.slps.org/covidfaqs
FREE MEALS FOR STUDENTS: www.slps.org/meals
ACADEMIC MATERIALS FOR FAMILIES: www.slps.org/keeponlearning
ADDITIONAL RESOURCES: www.slps.org/resources