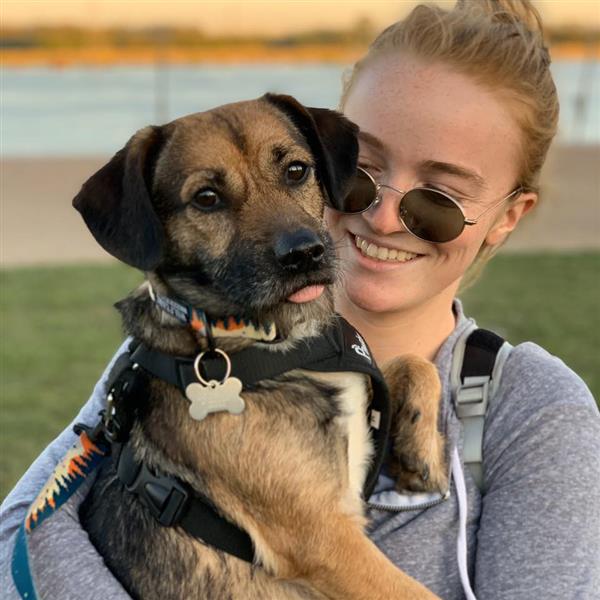 Phone:
Email:
Degrees and Certifications:
Ms.

Donahue

Hello my awesome and super cool Dewey Dragons! I miss you all, but I am happy to know that you are healthy and safe at home. I am spending my free time at home with my dog, Scooter. We are doing a lot of cooking and reading. I am playing my guitar and spending a lot of time dancing around the house like a goofball. It is important to stay moving and to keep being silly during weird times like these!

During our time away from school it is important to keep singing songs and listening to music. Listening to music can keep us busy and can help our brains make sense of events that happen in our lives. Each week there will be an assignment that you should complete. The weekly assignment will be found under the "assignments" tab over to the left of the screen. If you have any questions at all please do not hesitate to email me at emma.donahue@slps.org or by phone at 314-384-8542.
Ms. Donahue Wacky Interview Assignment

Copy and paste this Youtube link into your browser to be able to view the video I made you all to explain your challenge for this week. Go to the assignment tab on the left side of the screen to view the directions for your interview challenge! Have fun kiddos!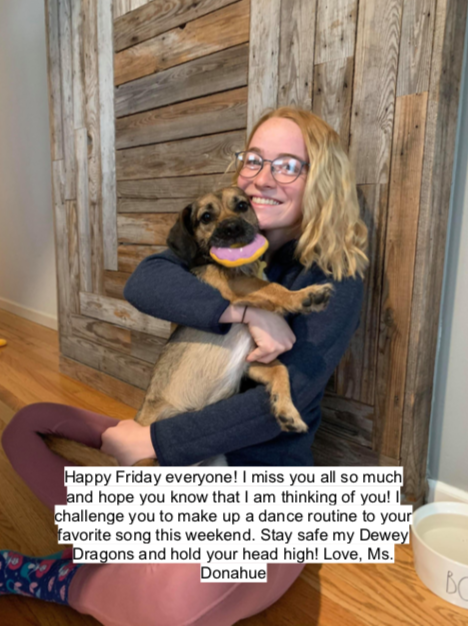 (5/6) Hello everyone! Please visit my Microsoft Team page to get the private invitation to join our zoom meeting next week. We are going to hang out and play lots of fun music games. I am so excited to see you all! I also uploaded a new assingment for you. Enjoy, and happy Wednesday.
Email: emma.donahue@slps.org
Office Hours: Monday-Friday 1:00pm-3:00pm
Degrees: Bachelor of Music Education, University Of New Hampshire
Degrees: Master of Music Education, Choral Conducting, University Of New Hampshire
Microsoft Teams: https://teams.microsoft.com/l/team/19%3ae5570b6104ae4303abbfa2c8dc4c427f%40thread.tacv2/conversations?groupId=e5a277e0-8732-4155-bac0-f768f1fafbd7&tenantId=08e33d6b-a654-486a-80e3-20b190ae22d7