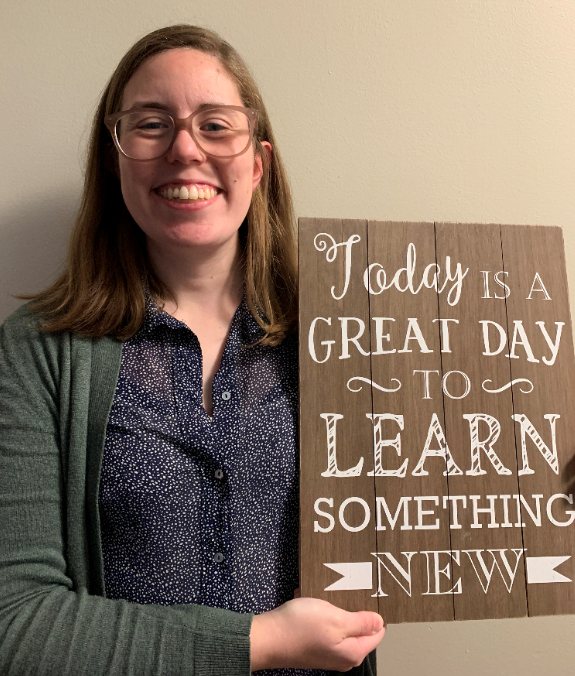 Phone: 314-652-9282
Email:
Degrees and Certifications:
Subject: 6th Grade ELA Bachelor's Degree: Earned from St. Louis University; Middle School Education Certification: Middle School Certified 5-9 ELA Teaching Experience: 6th Year Teacher; 2nd year at Compton-Drew ILC Middle School
Ms.

Maria Sciaroni

Who I am: I am a Missouri Certified Middle School Teacher of 5 years. I love what I do and I love my students. I strive to be the best I can be and to show up for my students, especially when they need me. I am excited to be at Compton-Drew teaching you!

Education: B.A. in Education (Concentration: Middle School ELA and Math)

Certification: MO Middle School Language Arts (ELA)

What I Believe: I believe that every single person can do anything they put their mind to. I believe in every single one of you and your capabilities to be responsible and respectful citizens in this world. I hope to be but one guide in your journey called life. You are amazing! You can do anything you put your mind to! You are truly the best!

Welcome to 6th grade and welcome to Compton-Drew ILC Middle School! My name is Ms. Sciaroni and I am a 6th grade ELA Teacher here at CD! This is my 6th year teaching and my 2nd year at Compton-Drew. I am also the Volleyball Coach at CD. I know that this year certainly looks different, but I also know that it is going to be a great year! In my classroom, both virtually and in-person, we are a family. I believe that learning can be fun, reading and writing skills are an essential part of learning, important and thought-provoking discussions are welcome, and every one of my students have dreams and talents that will be both encouraged and uplifted.

Parents, please know and expect weekly communication regarding reading/writing skills for the week, homework, class assignments, vocabulary for the week, and any classroom updates. Weekly parent communication will occur through the Remind101 App, along with periodic phone calls and email communications. I am available to both students and parents for questions or concerns and to help with assignments. Students, please expect to be challenged, to read and write every day, and have fun along the way! Learning is a journey and I can't wait to see what this year's journey brings!
Please feel free to contact me for any questions or concerns. You can contact me either by email or through the Remind app. NOTE: Remind app is ONLY for Parents/Guardians, NOT for students.

Email: maria.sciaroni@slps.org

REMIND 101 App

Advisory: Advisory Ms. Sciaroni Room 303

Cougars: Coming Soon

Pumas: Coming Soon

Mountain Lions: Coming Soon

I am so excited to be your teacher! This is going to be an amazing year!