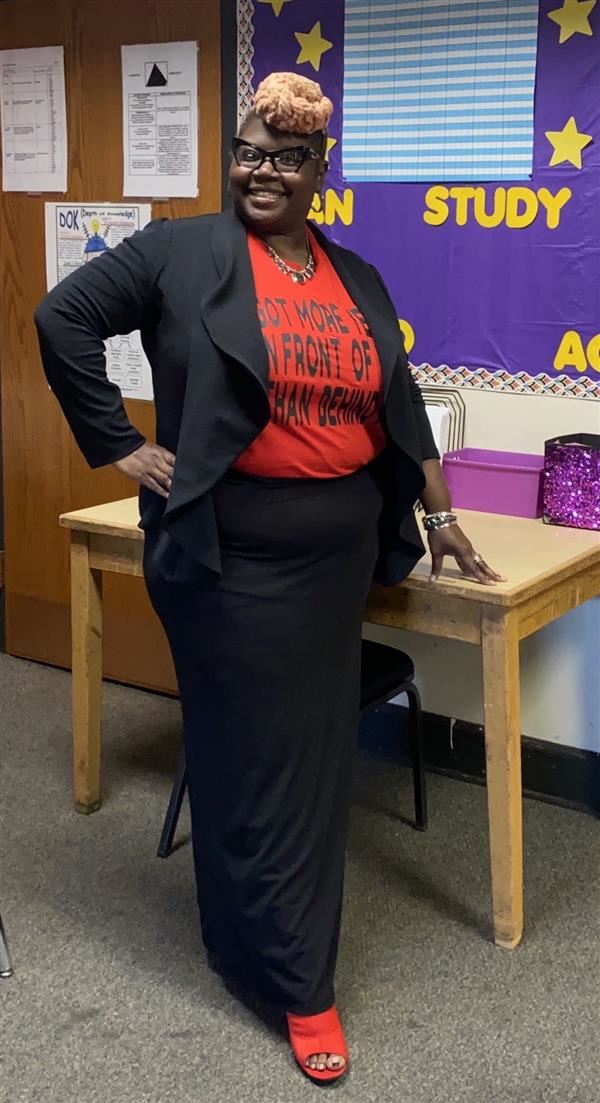 Phone: 314.481.3440
Email:
Degrees and Certifications:
Bachelor of Science (BSE) in SPED Master of Arts in Teaching (MAT) in SPED Master of Arts in (MEd) Early ChLd Education Mild/Mod MH & BD-Career CPC (State of MO) Learning Behavior Specialist I-PEL (State of IL) Highly Qualified (State of MO): Math/Science/ELA
Mrs.

LaShun Clark, MEd, MAT, BSE

Position(s): SPED Team Lead & SPED Educator

Building Phone Number: 314.481.3440

Email: Lashun.clark@slps.org

Greetings Long Middle Students & Families!!! Welcome to the 2021-2022 school year!! The last year and a half was a challenge for all of us, but we pushed through. We spent eight months working virtually from home and slowly phased back into in-person learning again from January 2021-June 2021. This Pandemic has not subsided as of yet, but we must do our best to move on with life and normalcy as we know it. We will do that by working collaboratively towards our common goals. The administrative team, faculty, & staff are here to support your children through this process. I'm looking forward to this new 2021-2022 school year with great optimism! I will be a Co-Teacher, teach a Science & Math class, and I will have an 8th grade Advisory class this year. Other roles that I have in the building this year include: SPED Team Lead, member of the building Leadership Team, and Hospitality Committee Chair. You will find out a little more about me below regarding my past work experiences and education.

I am a graduate of Central Missouri State University with a Bachelor of Science in Special Education. I also have a Master of Arts in Teaching in Special Education and a Master of Arts in Early Childhood Education from Webster University.

I have served in my current role as a Special Educator in SLPS at Long since January 2019 and as SPED Team Lead since August 2019. Previously, I was a Special Education teacher and Area Coordinator (Administrator) in the Ferguson Florissant School District from 2015-2018. I started my career as a high school Special Education Resource teacher in the Jennings School District from 2001-2005. This role was continued as a high school Special Education Resource and Self-Contained teacher in the Wellston School District from 2006-2010. My journey then led me to the Normandy School District where I was a middle school resource teacher from 2010-2015.

I am dedicated, hardworking, and passionate about education. Additionally, I am collaborative and supportive of teachers, students, and parents. I pride myself on being detailed oriented and having strengths in communicating effectively with parents and stake holders regarding student needs and supports.

Please be sure to continue practicing social distancing, wear masks, and wash your hands often. Be SAFE, STAY SAFE!!!

*HELPFUL RESOURCES:

-District helpline for families and students: 314.345.6900 or studentservices@slps.org

-Financial, Social and Emotional Resources: www.slps.org/resources

-Academic and Virtual Learning Resources: www.slps.org/keeponlearning

-Distribution sites for student meals: www.slps.org/meals

-FAQs: www.slps.org/covidfaqs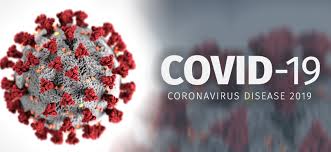 Classroom Expectations:

I am so happy to share with our families of Long Middle School the new "ENGAGE Team" for the remainder of the school year. In recognizing our educator voices at Long Middle over 70% of the staff said that student engagement is a priority in changing the climate & culture of the building. OUR voices were heard and the ENGAGE Team was created to help meet and support those needs.

Below you will find a Powerpoint that explains exactly what the ENGAGE Team has prepared to help incentivize our students and increase their Participation, Attendance, & Academic Achievement.

my.sharepoint.com/:p:/g/personal/mcaldera1686_slps_org/EbWSDFy61DBDjauZhulRHe0BwkO3XzOOuVpf1rcaX6xfvg?e=dNuxIO

Important 3rd Quarter Dates:

*THIRD QUARTER BEGINS - Tuesday, 01/04/2022

*DR. MLK DAY (NO SCHOOL) - Monday, 01/17/2022

*INTERIM PROGRESS REPORTS (Q3) - Friday, 02/04/2022

*DISTRICT PD (NO SCHOOL) - Friday, 02/18/2022

*PRESIDENT'S DAY (NO SCHOOL) - Monday, 02/21/2022

*3RD QUARTER ENDS - Friday, 03/11/2022

Important 4th Quarter Dates:

*4TH QUARTER BEGINS - Monday, 03/14/2022

*PARENT TEACHER CONFERENCES - Monday, 03/14/2022 through Friday, 03/18/2022

*PTC FULL DAY (NO SCHOOL) - Friday, 03/18/2022

*SPRING BREAK (NO SCHOOL) -Monday, 03/21/2022 through Friday, 03/25/2022

*LAST DAY OF SCHOOL - Thursday, 05/26/2022

*RECORD KEEPING DAY - Friday, 05/27/2022

Mrs. Clark's 2021-2022 Daily Schedule:

*1st Period - SPED PLAN - 7:15AM-8:15AM

*2nd Period - Plan - 8:18AM-9:18AM

*3rd Period - SPED Science - 9:21AM-10:21AM

*4th Period - SPED Math - 10:24AM-11:24AM

*STUDENT LUNCH - 11:27AM-11:57AM

*5th Period - SPED Math - 11:57AM-12:57PM

*6th Period - Advisory - 1:00PM-2:00PM

MRS. CLARK IS NOT AVAILABLE DURING TIMES WITH BOLD PRINT.

Student Overview:

MICROSOFT TEAMS

Mission & Vision:

The Mission of Long International Middle School is CULTURE:

Creating

Unique

Learners &

Teachers

Using

Respect, Relationships, & Rigor

Everyday

School Culture & Core Values:

Core Values are traits that are displayed as a way of interpreting the mission and vision of a school.

We want our scholars to ROARR!

To be Respectful & Rigorous

To be Organized and Open-Minded

To be Adaptable

To build and foster Relationships!