Distance Learning Assignments
Preschool and Kindergarten
All Categories
Unassigned
Flashcards
Labeling Assignment
Listen and Draw Assignment
Select Month
January
February
March
April
May
June
July
August
September
October
November
December
Select Year
2019
2020
2021
2022
Filter
All Categories
Unassigned
Flashcards
Labeling Assignment
Listen and Draw
Select Month
January
February
March
April
May
June
July
August
September
October
November
December
Select Year
2019
2020
2021
2022
Filter
All Categories
Unassigned
Journal (in English)
Vocabulary
Writing (in Spanish)
Select Month
January
February
March
April
May
June
July
August
September
October
November
December
Select Year
2019
2020
2021
2022
Filter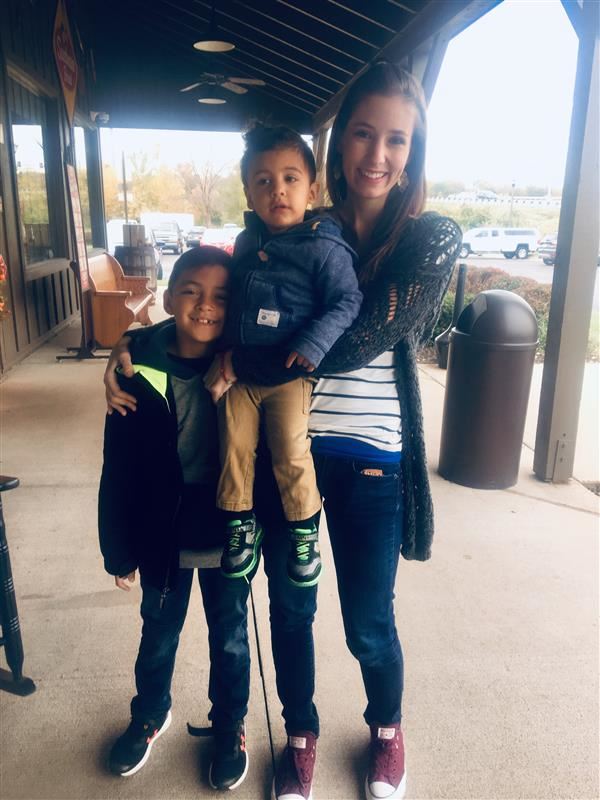 Phone: Virtual Office Hours: 9-11 Monday-Friday
Email:
Degrees and Certifications:
BA Spanish K-12 Certification
Sara Schomburg

¡Hola!

I'd like to introduce myself to you, as I will be your child's new Spanish teacher at Mallinckrodt Academy. My name is Sara Schomburg and I am a recent graduate from Lindenwood University. I am so excited to begin this journey of teaching and learning from your child. I look forward to making Spanish class fun for all students so that they will enjoy speaking the language and learning about other world cultures. They are going to learn so much!

A little bit about myself, I began learning Spanish in high school, but unfortunately only took two years. I later began working with many Hispanic people at a restaurant where I met my husband, who is from Mexico :) Since then, I have developed a love for not only the Spanish language but the people and culture that it belongs to as well. I have two boys, 8 and 2 years old, who are proficient in English and Spanish. Being bilingual is beneficial to us in so many ways, but what I most enjoy is learning about people from other cultures through the language. I hope that your student will feel the same way.

We are going to have so much fun in class this year and I am looking forward to finding out more about your student. Please feel free to reach out to me if you have any questions or concerns regarding your student or Spanish class.



Sincerely,
Sara N Schomburg
Quizlet Flashcards

Please refer to our Quizlet flashcard set to review both current and recycled vocabulary :)

Ms. Schomburg's Spanish Class Website

Please refer to my website for weekly learning goals for your student as well as resources, videos, and music! Gracias!