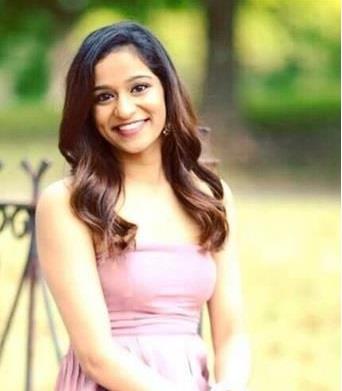 Phone:
Email:
Degrees and Certifications:
Ms.

Soni

I graduated from Saint Louis University with a bachelors in Elementary Education in May 2019.

During the last semester of my time at SLU, I completed my student teaching experience in the Ritenour School district at Marion Elementary School in Overland. During that time, I was super excited to see what First grade was all about!

That experience made me more confident about being an educator, and so I decided to teach First grade all over again! With that being said, this is my first year teaching and I couldn't be more grateful to have this experience at Peabody elementary with the wonderful staff and students who are a part of this community.

Being one of the youngest and a first-year teacher overall, I was super nervous about what I could achieve, but I was up for the challenge. The most important advice I give to myself every morning is to learn from my students as much as they learn from me. They are my toolbox, just like I am for them. As the semester almost comes to an end, I can whole-heartedly say that I love my first graders and all the exploring, learning, and fun we get to have together!

URGENT!!!

Due to Peabody being closed till April 22, 2020 due to COVD-19, please take a look at this website to help your child continue to grow academically during this time of uncertainty:

Extra academic links:

Math:

https://khanacademy.org/math/cc-1st-grade-math

https://www.adaptedmind.com/Math-Worksheets.html?campaignId=770019025&gclid=EAIaIQobChMI4cmT2rO26AIVyWABCh33vAB4EAEYASAAEgLDmfD_BwE

Reading:

https://www.storylineonline.net/

***Live Sessions will be held via Microsoft teams every Tuesday and Thursday from 2-3 pm!

Office hours:

Monday: 9:30-11:30

Tuesday- Thursday: 9:30-11:00 and 1:30-2:00

Friday: 9:30- 11:30

Contact information

Feel free to call/text:

Email: siddhi.soni@slps.org

Join us on class Dojo!