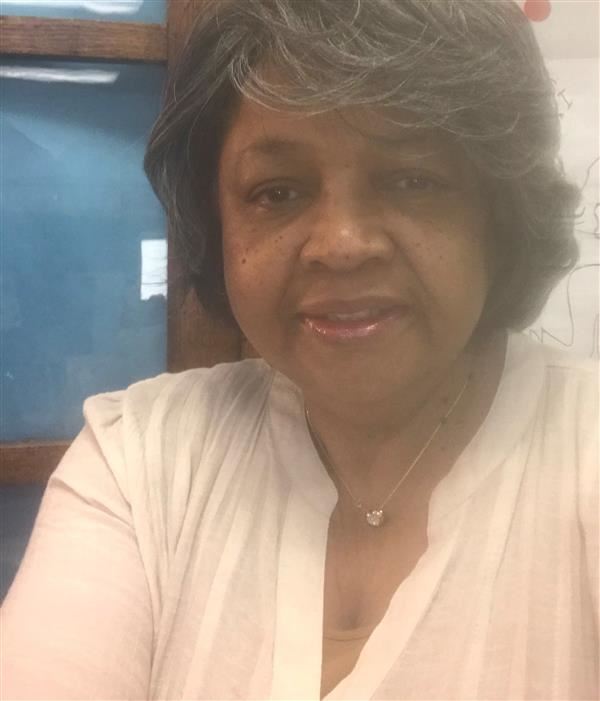 Phone:
Email:
Degrees and Certifications:
Mrs.

LaUna Crockett

Greetings! Welcome to the 2021 - 2022 school year. I am Mrs. LaUna Crockett a Kindergarten teacher here at Ashland Elementary. I've been a teacher at Ashland for four years. Prior to coming to SLPS, I taught in the Hazelwood School District for over 26 years. I received my Master's Degree in Elementary Education from Lindenwood University in 2004.

This will be an exciting year. The students will be expected to recognize the upper and lower case letters of the alphabet and know the phonemic sounds for each letter. They will have sight words to learn and will then be able to make sentences from these words. Students will also count from 1 to 100. They will learn to add and subtract. The first Science unit will be learning about Sun and Shade. There will be so much for the children to learn this year and they need to be in class to keep from falling behind.

As we face these unusual times, I hope that you, the parents, will set aside a quiet place for children to work from. Please make sure they are at school by 7:50 A.M. Dismissal is at 3:00 PM. I will be placing assignments on my website. Links to my classroom and to the resources they will need are listed below. If you should need additional assistance please contact me: launa.crockett@slps.org, M-F from 8:00 A.M. until 3:00 P.M. I will reply within 24 business hours. Parents, please provide me with your email and phone numbers as soon as possible so that I can send out invites to allow your child to join these websites.

Links

Classroom: https://teams.microsoft.com/l/team/19%3asVeiAv-pN4bK_CAqxv0hDLx8tUvvX4xV9v0Rs96he3k1%40thread.tacv2/conversations?groupId=ec88639e-0e23-4b81-be2a-96e5c65c7089&tenantId=08e33d6b-a654-486a-80e3-20b190ae22d7

Savvasrealize Math: https://www.savvasrealize.com/index.html#/

Get Epic: https://www.getepic.com/sign-in/educator

Students will be given their usernames and passwords for these sites.