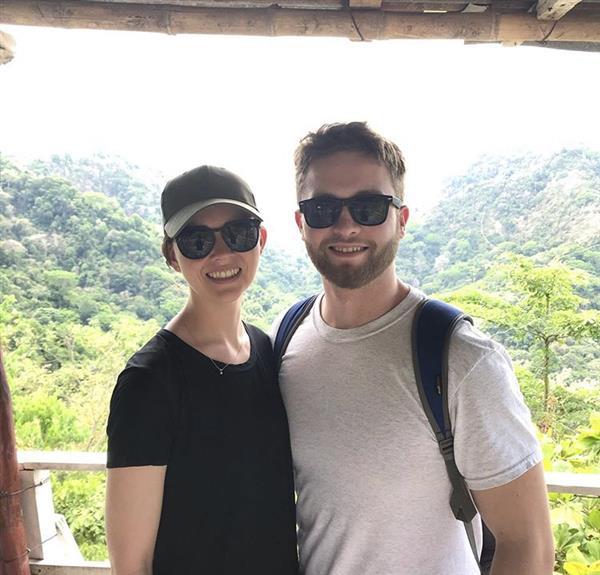 Phone: use TEAMS app or email please
Email:
Degrees and Certifications:
Psychology Elementary Education Middle School Math Middle School ELA Middle School Social Studies High School ELA High School Math (TAC)
Mr.

Don Orelup

Hey everyone, my name is Don Orelup. I'm originally from St. Louis and graduated from Kirkwood High School in 2013 before graduating from Mizzou in 2017. In addition to teaching, I play and officiate Ice Hockey, coach track, travel, and enjoy hanging out with my fiance + our 3 pups.

I miss all of you, I can't wait to see you all again and hear about how wild this pandemic and summer has been for each and every one of you. Until then, let's make sure we don't fall behind on our education!

We will be conducting class from 8:15-3:35 every day, just as if we were in the building. If you are absent the district is calling home. Please let me know if you are not going to be in class and why so I can share that/ get you excused for the day.

PLEASE NOTE: In class stuff is called "SYNCHRONOUS" time, and independent work time is called "ASYNCHRONOUS". There will ALWAYS be something to do for both, every day, and it will always be for a grade. DON'T PROCRASTINATE, get rocking and rolling, you CAN work ahead on the ASYNCHRONOUS stuff.


Send me an email any time and I will respond as soon as I can. don.orelup@slps.org
Digital Graphing Calculator

If you need a graphing calculator, this was one of the first ones that pops up. If you don't like the format of it, just google "online graphing calculators".

Happy Graphing!
All Categories
Unassigned
Homework
Other
Quizzes
Tests
Select Month
January
February
March
April
May
June
July
August
September
October
November
December
Select Year
2019
2020
2021
2022
Filter
Past Due Assignments
Date Due: 09/04/2020

Category: Homework

Date Due: 09/04/2020

Category: Other

Date Due: 09/04/2020

Category: Tests