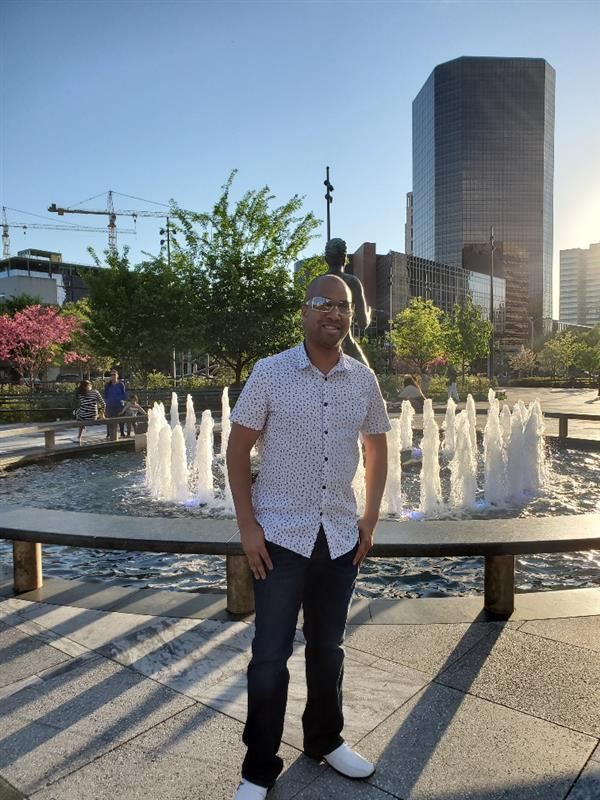 Phone:
Email:
Degrees and Certifications:
Academic Background Obtained a bachelor's in arts/ Teaching English as a Foreign Language from Teacher Training's College Conrado Benitez, Cienfuegos, Cuba in 2008. Graduate Degree Status Currently enrolled in a MA course program in Applied Linguistic to the teaching of Spanish as a Foreign Language. First day class will be August 31st. Please join me in this Spanish journey where your experience will be undoubtedly terrific.
Mr.

Jorrin

Hello, my name is Isyed Jorrin, I was born in Cienfuegos, Cuba, and grew up and lived in there until the summer of 2010. I went to High School at Dimas Martinez in 1998, and after graduating high school in 2001, I decided to become a foreign language teacher. I spent 5 years at Conrado Benitez Teacher's Training College, starting in 2003. And earned my Bachelors in English as a Foreign Language in 2008. I moved to America in 2010 and have made Saint Louis my home since 2012. My college background along with my mother language have skilled me with the required language competencies of becoming a certified Spanish teacher, currently serving at Carnahan High School of the Future, which is a great opportunity in my life I take advantage from to motivate, to inspire, and to promote in my students the knowledge and culture about the Spanish language in general in order for them to seize success in life.

WECLCOME STUDENTS TO 2020-2021 SCHOOL YEAR

Although we are not going to be together in the classroom, however home will be our active classroom so you won't miss anything.
Dear Carnahan students and parents

I hope you all are staying safe and healthy. We are facing a new episode in life where the situation we are battling today has taken us to redesign how we live and how we learn. At this right moment SLPS has made all efforts in order to guarantee safety and education. We have transitioned class to online class now.

This is a difficult time for adjustment but also a time for continuing promoting education. The district has implemented online class session. As for Spanish lesson we will continue covering the remaining of the school year. I will be posting two classes per week on this page and on Microsoft Teams. Both links will show below.

Online attendance is expected from you all. Please communicate with me if any of you might not have a proper device for online access. Both of my phone number and email are listed on my main page. Again, I appreciate your time and dedication, and I'm here if you need anything.

Thank you

Isyed Jorrin.

Blackboard Teacher website: https://www.slps.org/site/Default.aspx?PageID=46215

Microsoft Teams: https://teams.microsoft.com/_?lm=deeplink&lmsrc=homePageWeb&cmpid=WebSignIn#/school//?ctx=teamsGrid

You will find the class inside your period folder.