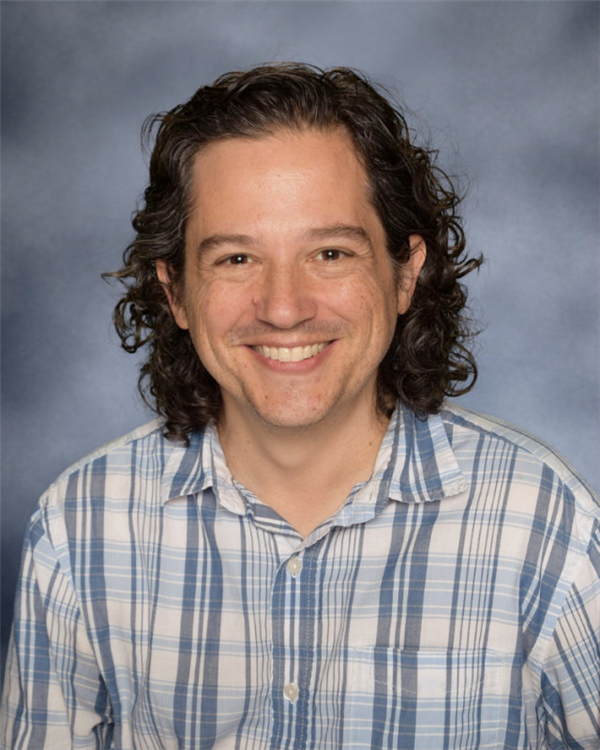 Phone: 314-328-9701
Email:
Degrees and Certifications:
2015 Ph.D. Comparative Literature, Washington University 2002 M.F.A. Theater, University of Wisconsin-Madison 1996 B.A. English, Washington University
Dr.

Nicholas Tamarkin

EMAIL ME TO SET UP YOUR PARENT TEACHER CONFERENCE SLOT!! October 19-30!!

Letter Home to Parents! Click Here!

Email: nicholas.tamarkin@slps.org

Room: 111 (Virtual!)

Courses: Sophomore English Honors, Junior English

OFFICE HOURS: 10:45-11:15 on Mondays and Wednesdays, and 9:20 - 9:50 on Tuesdays and Thursdays, plus anytime I'm not teaching! So check the schedule and let's make time to talk! I'm always here for you!

BIO I am a proud teacher for St. Louis Public Schools and thrilled to be an Owl! I am originally from Connecticut (home of the world's greatest pizza, believe it or not!) and I have lived in St. Louis, with a few breaks, since 1992. My special areas of interest include modern theater, poetry, and cinema. I wrote my doctoral thesis on the intersection between live theater and performance on screen. My cat, Nora, works with me on grading every night!

BIO UPDATE FOR 2020! Well I am still a proud English teacher at Collegiate! I have spent far too much time indoors and at my computer, but this has also meant I've been able to catch up with friends I made when I was in high school. I remember we rode dinosaurs :) I've been reading a lot, too, and I'll be sharing more with you when I get to see your smiling faces on our first day! This spring and summer have been extraordinary - for all of us. I want to say to my students and their families: We are ready to have you back! I've missed you all so much this spring and summer. Our fall is going to be exciting, fun, and yes, rigorous! I'm going to be online with all of you, all the way! Finally, remember the sign over my desk at school? I've got one at home. They both say the same: I'm here for you.