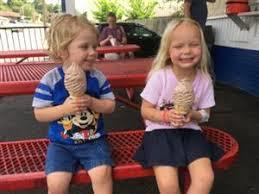 Phone: 314-703-7900
Email:
Degrees and Certifications:
M.Sc., B.S., B.A. Lesser degrees in History and Chemistry Certifications in GLP, CERT, CPR, Advanced First AID, Teaching Biology, Teaching PLTW PBS, and Teaching A.P. Environmental Science. I am jointly teaching with UMSL the APES program as an adjunct professor of science.
Mr.

Jared R. Holtmeyer, M.Sc., B.A., B.S.

Purpose of Web Page: To serve as a virtual learning resource in conjunction with your Microsoft 365 Teams Pages (Links are posted below). Welcome to the 2020-21 school year with CSMB.

Teaching History: I have been teaching for eight plus years in private, public, high schools and post-secondary. I taught at religious affiliated schools, single gender (both genders), co-ed, and co-ed single gender class rooms. I started at Collegiate School of Medicine and Bioscience Charter School in 2019 second. I will be teaching the same courses I taught during 2019-2020. I presently teach Zoology, Botany, Mentoring, Advanced Placement Environmental Science and Project Lead the Way - Principles of Biomedical Sciences. Teaching has changed my life, and I truly embrace a life-long love of learning.

Education:I am certified in PLTW, APES and Biology federally and for MO. I have an advanced science degree, several undergraduate degrees with corresponding minors.

Life Before teaching:I worked at Monsanto, presently known as Bayer, for many years as a study director for risk assessment science focused in the expertise of entomology, animal ecology, botany and toxicology. I was then the global VP for the fifth largest animal vaccine company in the world. I left this job, because despite the nice title it was somewhat boring due to all the personnel issues I handled on yearly basis. I got married and went into teaching and have been teaching ever since.

Home Life: I have two beautiful children, and we live in Saint Louis County. They go to an immersion language school in the STL area and are the loves of my life.This is likely my daughter's last year at the immersion school, which is both sad and exciting (probably for all of us).

I have one cat named Hendrix the Cat. My cat from nose to tail is 3.5" long and weighs roughly 20lbs (A little lighter than normal). I share four dogs with my family as well. The dog breeds are as follows: Westy/Poodle (someone called it a "woodle" once – although I think they just made that moniker up). We also have one Pit Bull, named Shiloh, a black Labrador Retriever and one puppy that is part Wolfhound/and; her name is Elle. Elle's paws to the dewclaw to paw is as big as my hands and at 9 months, she is already bigger than all the other dogs in weight, height and length. All my animals are rescues, and they truly considered are family members, as well. If pressed my mom might pick her dog family over her nuclear family.

Interests: Walks on the Moon, GO-GO Dancing, fishing, drawing, poetry, animals, Costa Rica, staying alive, telling stories like the time a Jaguar almost had me for a midnight snack, music, Costa Rica and clean humor.