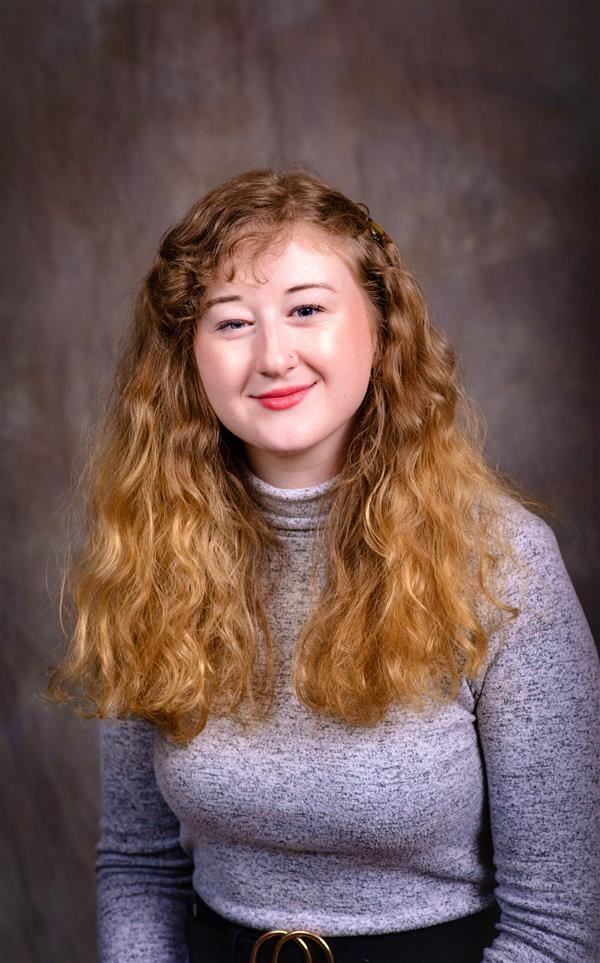 Phone:
Email:
Degrees and Certifications:
Ms.

Kapner

Do you need a wifi hotspot or device to access online learning? Fill out this survey: slps.org/tech

Welcome to Ms. Kapner's Continuous Learning Class!

Emma Kapner is a first year educator at Vashon High School, where she teaches freshmen literature and American literature classes. She earned her BA from Franklin & Marshall College in Lancaster, PA in women's, gender, and sexuality studies and film and media studies. She is pursuing her M.Ed. at the University of Missouri - St. Louis.

Email: emma.kapner@slps.org

Virtual Office Hours: 12:30-2:00 PM

Virtual office hours are a time set aside for me to connect directly with students and families. During my office hours, I am happy to video chat, call, or message diectly using MS Teams. Outside of office hours, please expect a 24 hour (or less) turn around on emails and other messages.
UPDATE 4/22

DUE DATES: The due dates for all assignments will be pushed back until every student has access to technology. However, students who can access their work should try to submit work

the week it is assigned

to stay up to date.
TECH: This is week 3 of technology handouts. If you filled out the technology survey but have not received an iPad yet, you should expect a phone call with more information about pick up.
MAKEUP WORK: If your student failed third term, I am offering extra credit to bring that grade up. The work is online on MS Teams.
LOGIN INFO: if your student is still struggling to log onto MS Teams, please email me and I will send you the appropriate information.

This week, freshman students will continue developing their writing skills by studying grammar conventions (specifically, subject-verb agreement, where many students lose points on their writing assignments).

Juniors will learn more about the Puritans and society in the 17th century American colonies. Next week, we dive more into the Salem Witch Trials. I tried to assign a light load of work this week, as I know many students still do not have access or are trying to catch up and feeling overwhelmed.

---

UPDATE: 4/5/20

Welcome to the first week of continuous online learning! Please be prepared to bear with me (and your other teachers) as we all figure this out together.

All work will be submitted through MS Teams. Please contact me ASAP if you have any trouble logging in. I'll also post the assignment sheets here.

Please reference the "files" tab at the top of the class page for your weekly assignments. I will update with assignments by Monday morning every week. All work will be due at the end of the week it is assigned, by Friday afternoon at 3:30.

You should check for your assignments every Monday, and work on them throughout the week. I am always available via email (emma.kapner@slps.org), but I will also be having virtual office hours daily from 12:30 - 2:00 pm. During this time, I will be happy to video chat, call, or message directly using MS Teams with you or your parents/family/household regarding any issues or questions you might have.

I miss you all very much and I hope you are all doing well! Peggy and I wish you well.

---

UPDATE: 3/25/20

Hello young people and families! In these trying times, we are all doing our best to stay happy, healthy, and positive. I will be posting links to educationl resources and posting additional information as the crisis continues. As of now, all schools in St. Louis will be closed until April 22, pending further review. If you have any questions or would like to touch base, please do not hesitate to reach out to me at emma.kapner@slps.org. Stay safe out there!