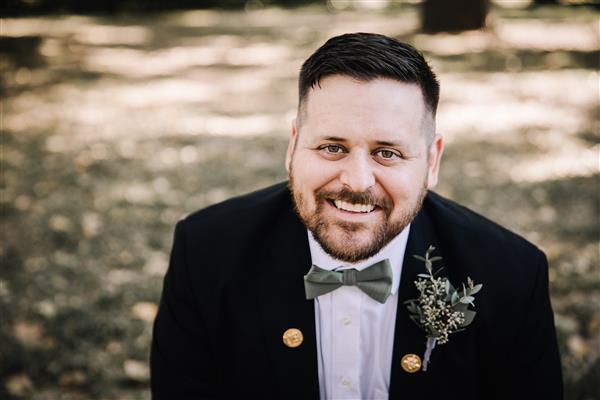 Phone:
Email:
Degrees and Certifications:
Mr.

Genthon, Nick

Welcome to Mr. G's Chemistry Class.

This year we will be starting in person. I know this can be exciting, frustrating, or a welcome event, but know that i will establish guidelines and routines that will make it easier for students and parents.

I will be teaching and recording my lessons. Students need to be logged into their classes at the appropiate times. This will ensure that you get the proper instruction at the correct time. My teams meetings will be invite only for the class period at the designated time. if you miss a class for any reason, please check in with me. This can be done through an email. Nicholas.Genthon@slps.org

My virtual office hours are as follows:

A & B Days - 12:30 to 1:30 pm

I will be uploading my syllabus and assignments. Assignments will be online, so you will not need to print anything out. I do recommend that you write your notes in a journal or binder (either online or in a physical format). All assignments will be referenced at end of quarter. Every week, assignments will be due no later than 11:59 that Sunday. This means that your work needs to be completed before the start of the next week. If work is late, 10% will be deducted.

If you have any issues accessing a lesson or module, let me know as soon as possible. This will let me fix it for not just yourself, but everyone else as well.

I am a SLU University grad and US Army Veteran.

My email once again is Nicholas.Genthon@slps.org
by Ernest Cline Year Published: 2011

At once wildly original and stuffed with irresistible nostalgia, Ready Player One is a spectacularly genre-busting, ambitious, and charming debut - part quest novel, part love story, and part virtual space opera set in a universe where spell-slinging mages battle giant Japanese robots, entire planets are inspired by Blade Runner, and flying DeLoreans achieve light speed.

It's the year 2044, and the real world is an ugly place.

Like most of humanity, Wade Watts escapes his grim surroundings by spending his waking hours jacked into the OASIS, a sprawling virtual utopia that lets you be anything you want to be, a place where you can live and play and fall in love on any of 10,000 planets.

And like most of humanity, Wade dreams of being the one to discover the ultimate lottery ticket that lies concealed within this virtual world. For somewhere inside this giant networked playground, OASIS creator James Halliday has hidden a series of fiendish puzzles that will yield massive fortune - and remarkable power - to whoever can unlock them.

For years, millions have struggled fruitlessly to attain this prize, knowing only that Halliday's riddles are based in the pop culture he loved - that of the late 20th century. And for years, millions have found in this quest another means of escape, retreating into happy, obsessive study of Halliday's icons. Like many of his contemporaries, Wade is as comfortable debating the finer points of John Hughes's oeuvre, playing Pac-Man, or reciting Devo lyrics as he is scrounging power to run his OASIS rig.

And then Wade stumbles upon the first puzzle.

Suddenly the whole world is watching, and thousands of competitors join the hunt - among them certain powerful players who are willing to commit very real murder to beat Wade to this prize. Now the only way for Wade to survive and preserve everything he knows is to win. But to do so, he may have to leave behind his oh-so-perfect virtual existence and face up to life - and love - in the real world he's always been so desperate to escape.

A world at stake.
A quest for the ultimate prize.
Are you ready?

by John Berendt Year Published: 1994

Genteel society ladies who compare notes on their husbands' suicides. A hilariously foul-mouthed black drag queen. A voodoo priestess who works her roots in the graveyard at midnight. A prominent antiques dealer who hangs a Nazi flag from his window to disrupt the shooting of a movie. And a redneck gigolo whose conquests describe him as a "walking streak of sex". These are some of the real residents of Savannah, Georgia, a city whose eccentric mores are unerringly observed, and whose dirty linen is gleefully aired, in this utterly irresistible audio. At once a true-crime murder story and a hugely entertaining and deliciously perverse travelogue, Midnight in the Garden of Good and Evil is as bracing and intoxicating as half-a-dozen mint juleps.