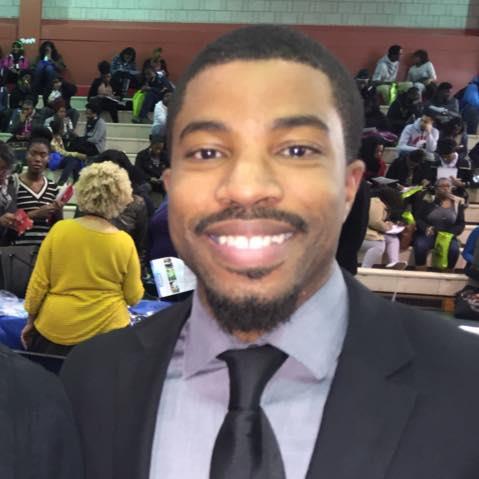 Phone:
Email:
Degrees and Certifications:
B.A. Sports Management M.B.A. Marketing Ed.D Higher Education Admin Secondary Business Cert
Dr.

Gibson Jr., Michael

Welcome to Dr. Gibson's Continuous Learning Class!

Hi my name is Dr. Gibson!

I'm a St. Louis native, Country Grammar talking, Nellyville U.City, USA Lion from the C/O '08. I make class fun, relatable, insightful, challenging and life changing. My teaching career began in the fall of 2017. The inpsiration to become a educator was based off my doctoral research and a study that I conducted on African American Male Mentorship. My goal has always been to help people succeed, primarliy adolescents. Also, I discovered the need for more Black Male Teacher representation, which drove me to the conclusion that I needed to become a change agent. My love for mentoring youth and guiding them down the right path is my daily motivation. Lastly, I'm dedicated to making education enjoyable and interesting along with develpoing positive relationships with my students to better serve them.

Education

I attended DeSmet Jesuit High School and University City Senior High (C/O '08).

I currently hold a B.A. in Sports Management, M.B.A. w/ Emphasis in Marketing, and a Ed.D in Higher Ed Administration.

My Research: "A Case Study on the Experiences of Black Men Participating in an African-American Male Initiative at a Post-Secondary Institution"

"21st Century Challenges in Education"

"Challenges of the College Student Athlete: How can College Educators Provide Proper Support?"

Click Link to View Research: Dr. Gibson's Dissertation

Click Link to Watch Dissertation Defense: Dr. Gibson's Dissertation Defense

Hobbies

Lover of sports, working out, making and listening to music, movies, tv shows (Netflix), shopping, fashion, cars, barbecuing, traveling, playing chess and reading. I'm also guilty of being a neat freak!

For our contionus learning class, we will use Microsoft Teams and Cengage. Below are the links.

Courses:

I fell in love with business eduation in college. Social Science and technolgoy are also interest of mine and I integrate them in my courses. I'm very passionate about researching and teaching my content. Below are the courses that I teach. I also have links attached for continous learning on Microsoft Teams and Cengage.

Class Schedule

P:1 Business Management A Day 8:15 am - 9:45 am

P:2 Business Management A Day 9:55 am - 11:25 am

P:4 Intro to Business A Day 1:35 pm - 3:12 pm

P:5 Intro to Business B Day 8:15 am - 9: 45 am

P:7 Intro to Business B Day 11:55 am - 1:25 pm

P:8 Intro to Business B Day 1:35 pm - 3:12 pm

Cengage: nglsync.cengage.com

Office Hours:

M-F 10am-12pm

Currently Reading...
by Ramit Sethi Year Published: 2019 Business

The groundbreaking NEW YORK TIMES and WALL STREET JOURNAL BESTSELLER that taught a generation how to earn more, save more, and live a rich life—now in a revised 2nd edition.

Buy as many lattes as you want. Choose the right accounts and investments so your money grows for you—automatically. Best of all, spend guilt-free on the things you love.

Personal finance expert Ramit Sethi has been called a "wealth wizard" by Forbes and the "new guru on the block" by Fortune. Now he's updated and expanded his modern money classic for a new age, delivering a simple, powerful, no-BS 6-week program that just works.

I Will Teach You to Be Rich will show you:
• How to crush your debt and student loans faster than you thought possible
• How to set up no-fee, high-interest bank accounts that won't gouge you for every penny
• How Ramit automates his finances so his money goes exactly where he wants it to—and how you can do it too
• How to talk your way out of late fees (with word-for-word scripts)
• How to save hundreds or even thousands per month (and still buy what you love)
• A set-it-and-forget-it investment strategy that's dead simple and beats financial advisors at their own game
• How to handle buying a car or a house, paying for a wedding, having kids, and other big expenses—stress free
• The exact words to use to negotiate a big raise at work

Plus, this 10th anniversary edition features over 80 new pages, including:
• New tools
• New insights on money and psychology
• Amazing stories of how previous readers used the book to create their rich lives

Master your money—and then get on with your life.