Welcome to Mr. Singer's Continuous Online Learning Webpage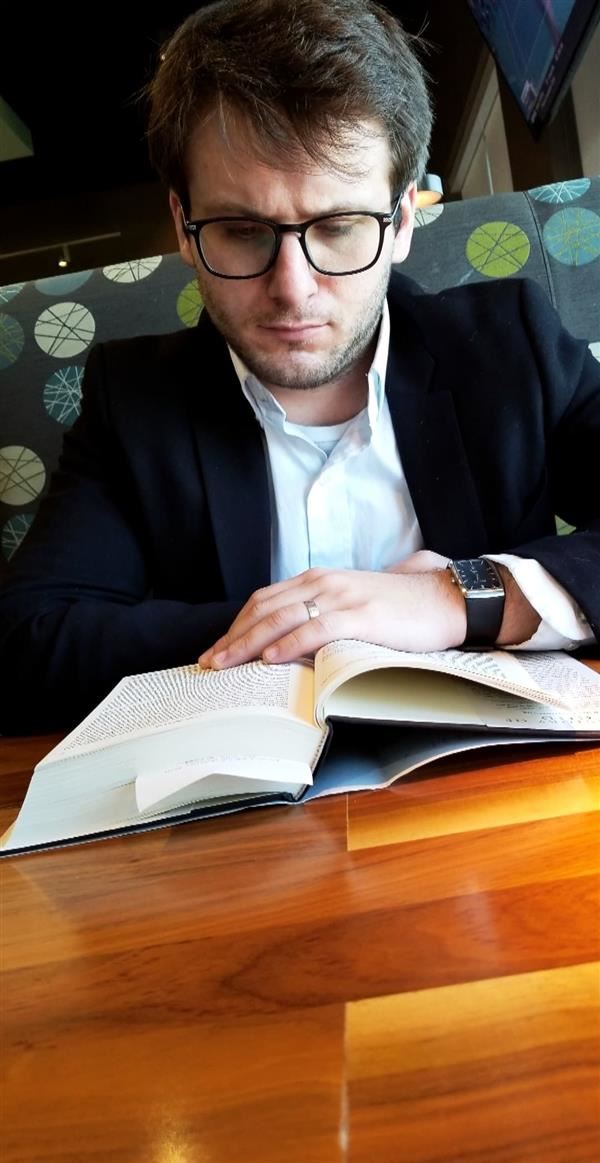 Phone: 573-427-2363
Email:
Degrees and Certifications:
BME Vocal Music Education
Mr.

Singer

This is my first year at Vashon High School. When not teaching I can be found studying art, literature, psychology, history, and philosophy, or performing as a member of the Bach Society of St. Louis, the American Chamber Chorale, and Salem United Methodist Chancel Choir. I live in the city with my wife Victoria and our three cats Callie, Merlyn, and Dalliah.
Mr. Singer may be reached between the hours of 8:00 AM to 3:00 PM Monday - Friday. All calls and emails made during this time will be returned within 24 hours.
Good morning everyone. The first assignment is up and running. I'll be posting a second brief lesson to go in addition to this in a day or so to elaborate on it once Ive figured out how to do the whole recording videos thing. Stay safe and healthy.

The district has decided to not have video conferencing be a part of the curriculum, so that portion of the schedule will now be an open portion of the day to allow you to reach out to me through our Teams messenger if you have any questions. Thanks, and I look forward to starting up again on Monday.

Mr. Singer is openly available for contact via email, teams messenger, or Zoom from 10:00 AM to 12:00 PM every Monday - Friday. Additionally, there will schedlued meeting times available for students from 1:00 - 3:00 by appointment only.

All students have been added to a team. They are divided up by hours and the links can be found here.

Students, please be aware that we will be using these teams for lessons, assignments, homework, and notifications until we are able to meet in person again. Please be checking them daily for new information or updates. You will always have at least 24 hours notice before any changes go into effect.

Hello Parents and Students,

As of this moment, all students in my classes have been added to a Microsoft Teams Classroom. Please read through the syllabus posted there and have your student ask any questions on the chat feature in the classroom that they might have. If you can also have them reply and say that they have read through it so that I know we are all on the same page it would be most appreciated.

Note on the Syllabus

Because of our evolving situation the grading portion of the syllabus will be updated once I have figured out the setup that Microsoft uses online. When any updates are made, I will post an announcment here and on the chat feature in the classroom.

Thank you for your time and I hope you're all successfully staying safe and healthy.

- Mr. Singer

Hello everyone,

The syllabus for the next couple of weeks is uploaded to my article library. Please read through it and email me with any questions you may have at Zachary.Singer@slps.org. I'm excited to getting things going and regaining some semblance of normality in our lives with these lessons.

I miss all of you, and look forward to seeing you all.

- Mr. Singer
What is a good book to read?