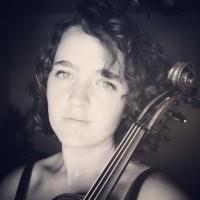 Phone: (314) 696-2290
Email:
Degrees and Certifications:
Master's in Music Education Bachelor of Arts in Violin Performance
Miss

Rachel Phillippe

Welcome! My name is Rachel Phillippe, and I am so glad you are here! I am thrilled to start my second year teaching music at CSMB! I have been teaching for 12 years in private schools as well as running my own music studio and wedding music business.

Freshman Hawk mentor: 10:55am-11:25am

Office Hours: 8:00am-8:30am Mon-Fri

Room #: 001

Teacher message: Music is my passion. At a young age, music was integrated into my life and became an extension of myself. Studying and playing music is a way to express the self, to have an outlet and release of tension. Music is one of the activities that activate every area of the brain at the same time Click here to see how music benefits the brain!. Not only does music bring much pleasure and enjoyment, but it also engrains character such as high work ethic, resilience, patience, and the competency to learn from one's mistakes and to see failure as an opportunity for growth. In our music classes this semester we will be focusing on creating, responding and making connections with music! We will also be exploring the stress relieving aspects and the wellness benefits that music offers.

Music is a lifelong learning process that facilitates the growth mind-set in every area of a student's life. Studying music and learning the techniques of playing a musical instrument teach student's high-level motor skills, a refined and sensitive ear, coordination, collaboration with other musicians, social skills, as well as musical abilities such as rhythm, intonation, musicality (the ability to express emotions through music), creativity, higher-order thinking skills (evaluation, prediction, diagnoses, critical thinking, problem solving), and so much more! Once a musician, the experience of one's world is heightened, and one will never view the world the same way again.

Music is a gift to share. It reaches places in the soul that no words could ever reach. My reason for teaching music is that I want to share this gift with others. I want my students to have a way to express themselves in a way that contributes to a healthy life and community. Music gives stability and is something one can go to at any time to access the positive effects. Music involves math, it is a science, an art, it involves social studies, unites cultures, celebrates differences and creates love. Music is evident in nature itself. The benefits of music will last throughout a student's lifetime and I see this as a priceless gift that I feel honored to be able to share with each one of my students and to our listeners.

Interests: I enjoy taking barre3 classes, reading and writing! Going for a run or walk in one of the beautiful St. Louis parks is definitely where I spend a lot of my free time. I love spending time with friends and catching up via coffee and conversation :) Traveling is high on my list of interests, I love discovering new places and wandering streets whilst taking pictures of architecture and nature. Click here to listen to music I work out to! You may recognize this piece, it is an arrangment from "The Four Seasons - Violin Concerto in F Minor, Op. 8 No. 4, RV 297 "Winter": I. Allegro non molto, Vivaldi click here to listen to the original composition!

Contact: Rachel Phillippe (My students refer to me as "Miss Phillippe")

Rachel.Phillippe@slps.org

www.musical-inspiration.com

Please don't hesitate to contact me with any questions or concerns! I look forward to meeting and getting to know each of you! See you soon!

Best Wishes,

Miss Phillippe

Bio: Rachel's teaching methods are based on the Suzuki and European styles. She firmly believes in the Every Child Can program, and strives to inspire students to grow. Her approach to teaching is to evaluate students individually and assess as to how the student learns and adapt her teaching style that will best help the student to achieve. She is a member of the Suzuki Associations of the America's and has been Suzuki certified since 2009.

Rachel has been studying the Violin and piano for over 21 years. She has served as a piano accompanist and music instructor for the Accelerated Christian Education private school in Berryville, Arkansas. Her students competed both regionally, placing in the top 4 for in music performance as well as the top 7 Internationally. Rachel has performed in over 200 weddings and she has taught over 500 students in group settings, private lessons and chamber groups, including teaching at The Academy of Excellence Eureka Springs, The New School in Fayetteville Arkansas, and as a General Music teacher at Saint Patrick's Catholic School in Wentzville MO. Rachel has performed as Associate Concert Master of the University of Arkansas Symphony and has played professionally with the Arkansas Philharmonic Orchestra, under Steven Byess, and the Symphony of Northwest Arkansas (SoNA) under the baton of Paul Haas. She has studied with Dr. Roger Bernardi, (Appalachian State University, NC), Dr. Fred Mayer, Dr. Er-Gene Kahng and Paulo Eskitch, (University of Arkansas). She performed as II Violinist in the University of Arkansas Faculty String Quartet. Currently, Rachel maintains her private lesson studio, teaching violin and piano as well as performs for weddings and events in the greater St. Louis area.