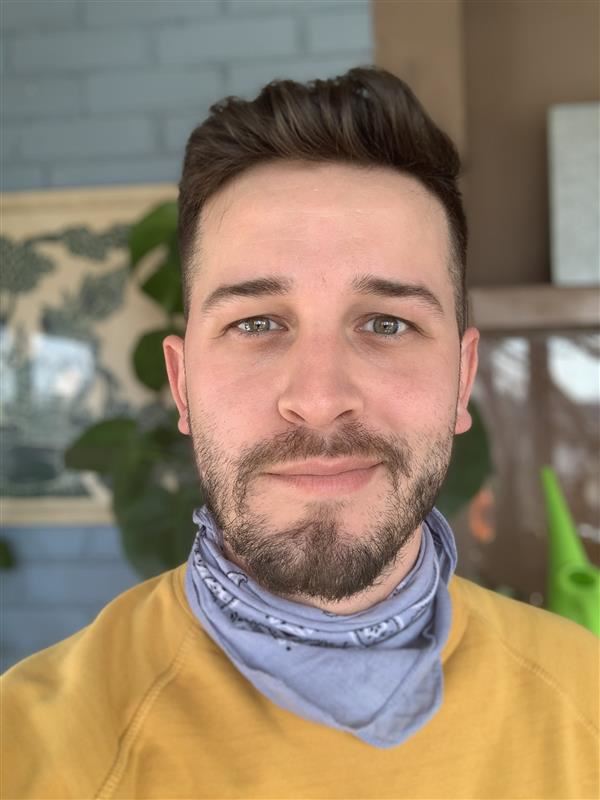 Phone: Google Voice: (331) 442-4686
Email:
Degrees and Certifications:
BA English MAE Elementary Education
Mr.

Andrew Gaglio

Before jumping into the "getting-to-know-your-teacher" schpiel, I want to say that I hope everyone is staying as healthy, as happy, and as safe as possible during this unprecedented time. I know we will get through this together as long as we remain patient, empathetic, kind, and flexible.

Let's get started! My name is Andrew Gaglio, and I am extremely excited to be joining the fourth grade team at Dewey. While I am new to the district, I am honored to be starting my sixth year as an elementary teacher. Throughout my years, I have taught fifth grade for four years and fourth grade for one year, along with helping out younger friends along the way. As you're reading, I'll be telling you a little about myself and beliefs as a teacher.

I am from St. Louis, born and raised. I attended school in the Kirkwood School District and went on to Truman State University in 2010. There, I received my Bachelor of Arts in English, as well as my Master of Arts in Elementary Education. I believe in teaching to a child's potential, not focusing on shortcomings. To F.A.I.L truly is a First Attempt In Learning, and when we begin to embrace our mistakes as a necessary element of learning, our abilities and minds grow and expand. We, as a class and a school, are a chosen family that are expected to support everyone's vulnerabilities and uplift everyone's confidence in taking risks. You can expect to be challenged, to be supported, and to grow this year. No one can walk your path for you, and you determine how far you take yourself in your academic journey. As a lifelong learner and perpetually curious person, I hope to spread the joy and excitement of learning and asking questions to all my students.

Here's a little personal information about me: I love plants, horticulture, and everything gardening. To stay healthy, you can usually find me jogging or walking my dogs around Tower Grove Park. Traveling is one of my favorite things to do, and eventually I hope to make it to six continents (I have no desire to go to Antarctica).

I'm so excited to get to know you all and to get this year started!
Left to Right: Billie (Pit Bull) and Remy (Catahoula)