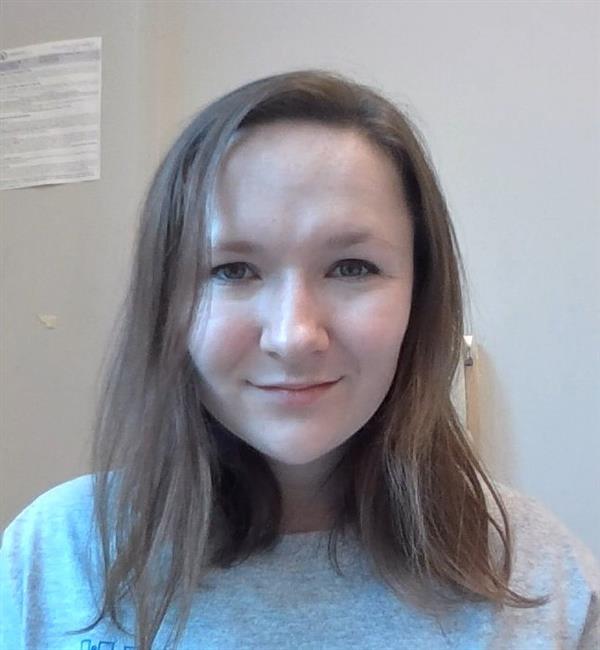 Phone:
Email:
Degrees and Certifications:
University of Minnesota-Duluth: Teaching Secondary Communication Arts and Literature (5-12), B.A.A. Literary Studies, B.A.
Mrs.

Rajala

Hello all! Welcome to my page! My name is Mrs. Rajala. It's pronounced Ry-uh-la. You may also call me Mrs. R, if you prefer! My maiden name is Davidson.

I am a recent transplant to St Louis, and this is my first year teaching at Vashon. I am very excited to be here and to meet you all! I will be teaching Reading Workshop for Freshmen and Journalism for upperclassmen this year.

When I am not teaching, I am either watching Netflix with my husband, or spending time with my dog Booker. Mostly, we play fetch or cuddle up on the couch. My favorite t.v. show is a tie between "The Office" and "NCIS." I enjoy crime-dramas quite a bit, as I grew up watching them with my mom.

I enjoy learning new things, so if there is something that you absolutely love, share it with me! Craft an email telling me what that something is and why you love it and we can have a discussion about it!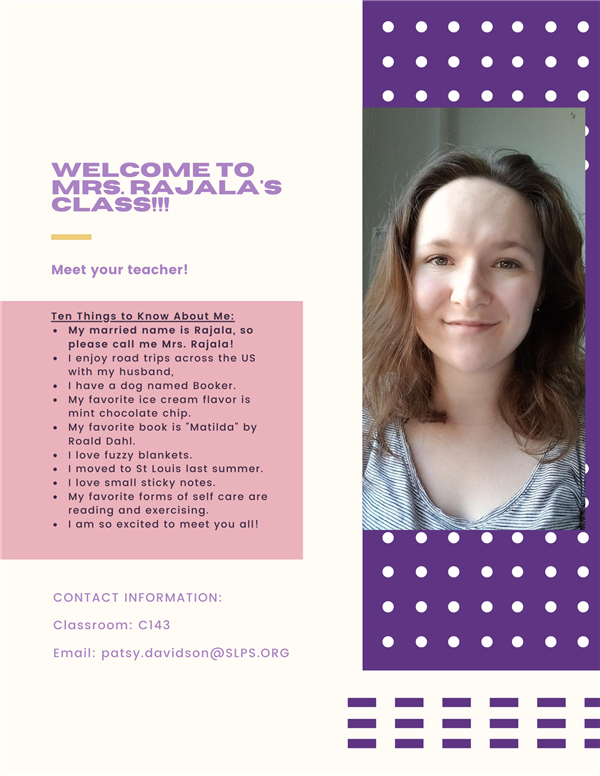 by Laila Halaby

Year Published:

Fiction

Interwoven stories of four cousins in their formative, teenage years tell what life is like being able to understand both Arabic and American lives.

Each girl views the lives of both people differently.

Mawal lives deep in the security of Palestinian traditions on the West Bank.

Hala is torn between home (Palestine) where her family lives, and home (America) where she is growing into her own person.

Khadija lives in America but her family, particularly her father, is deeply rooted in their traditional ways and is terrified by the freedom her friends are surrounded by. As freedom only seems to get her hurt.

Soraya is lost. She is trying to blend in with the American culture she has grown to like, while remaining tied to her native land she is losing connection to. Beyond that, there are also a man... trying to navigate it all is tiresome.