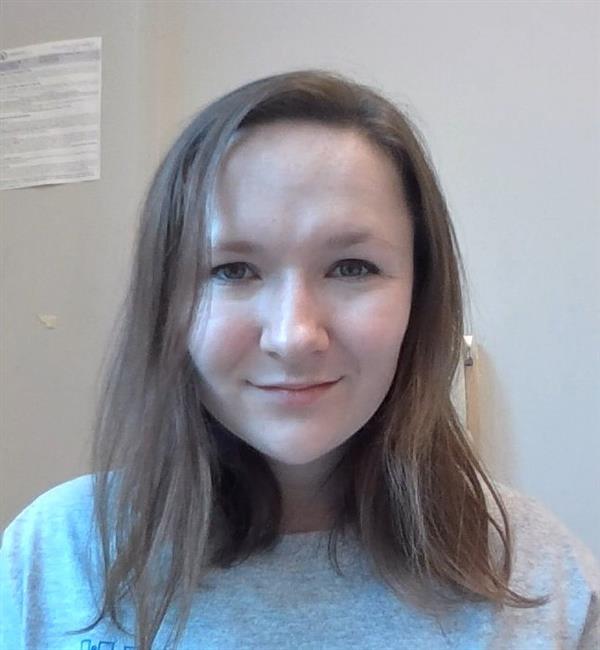 Phone:
Email:
Degrees and Certifications:
University of Minnesota-Duluth: Teaching Secondary Communication Arts and Literature (5-12), B.A.A. Literary Studies, B.A.
Ms.

Davidson

Hello all! Welcome to my page! My name is Mrs. Rajala. It's pronounced Ry-uh-la. You may also call me Mrs. R, or Ms. Davidson, if you prefer. Davidson is my maiden name.

This is my second year teaching at Vashon. I am very excited to be here and to meet you all! I will be teaching Reading Workshop and Freshman Lit & Comp for Freshmen and Journalism for upperclassmen this year.

When I am not teaching, I am either watching Netflix with my husband, or spending time with my dog Booker. Mostly, we play fetch or cuddle up on the couch. My favorite t.v. show is a tie between "The Office" and "NCIS." I enjoy crime-dramas quite a bit, as I grew up watching them with my mom.

I'm excited to see what this new school year brings, and I am excited to see you all in person. Let's have a fun, safe, and healthy school year!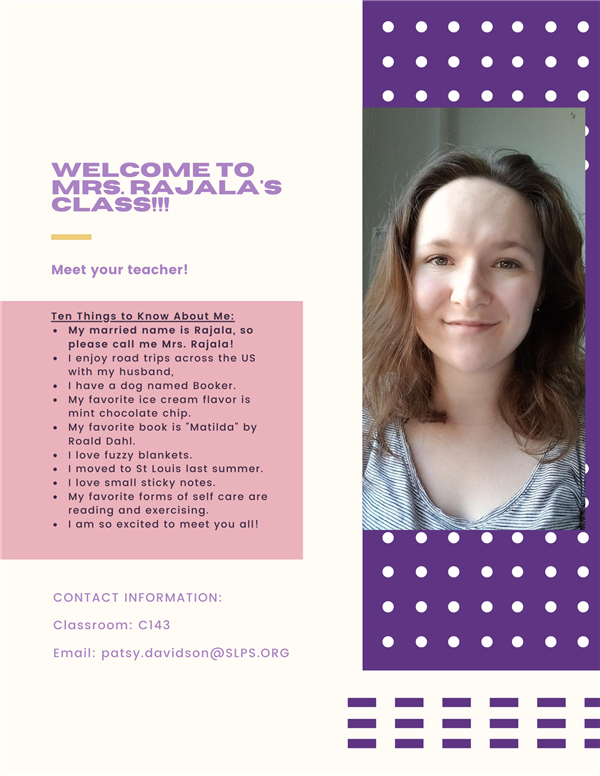 by J.K. Rowling Year Published: 2003

It's Harry's 5th year at Hogwarts School of Witchcraft and Wizardry.

Harry's summer is clouded with visions of a dark coridor, haunting his dreams.

Things at school don't get much better with the new Defense Against the Dark Arts teacher doing their best to not teach them any real magic and a personality like poisoned honey. Between this and surprises on the Gryffindor Quidditch team, Harry has a lot going on. Not to forget to mention the looming threat of He-Who-Must-Not-Be-Named, a threat that the magical government nor the authorities at Hogwarts can stop.

Harry must learn the true depth and strength of his friends, the importance of boundless loyalty, and the shocking price of an unbearable sacrifice.