Wilkommen! Bienvenue! Welcome!

I'm Mr. Lancaster, and I am so excited to be joining the Gateway STEM team in this unusual year! We may not be meeting each other in person right away, but I'm still looking forward to learning about each one of you in our virtual classroom. We'll all be figuring this out together and although there will probably be some false starts and hiccups along the way, I think we're going to have some fun and still learn a lot of science, too.

Where should you go from here? Well, you've got some options:

Read on to learn a little more about me

Skip down below my bio to find my class rules, expectations, and syllabus

Look for more information in the pages listed to the left

Follow this link to get help on how to sign into Teams and get connected to the class
Follow this link to go to Microsoft Teams
Email me if you're just feeling completely lost or have a question that isn't answered here

See you all soon! - Mr. L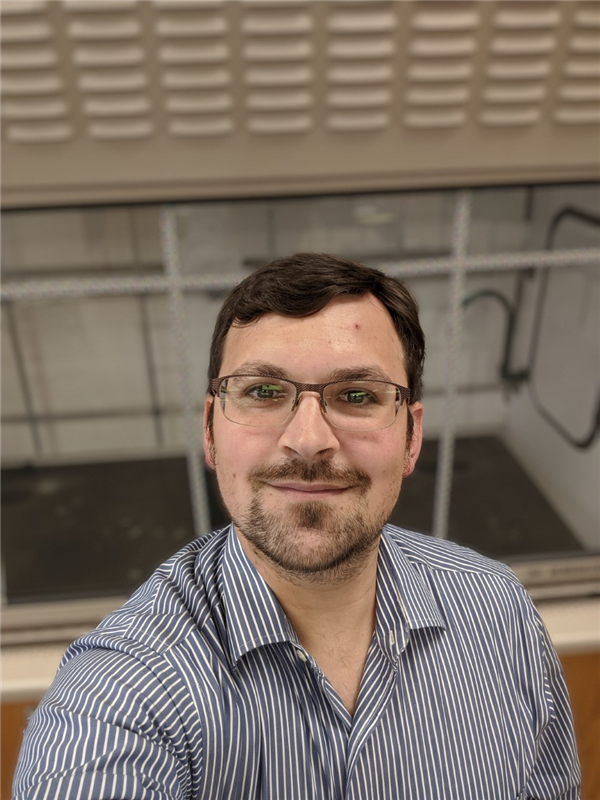 Phone: (314) 632-6169
Email:
Degrees and Certifications:
BA in Biology from Washington University in St. Louis MS in Bioengineering from University of Illinois at Chicago Master of Arts in Teaching from Webster University
Mr.

Joseph Lancaster

I was raised in the suburbs west of Chicago, in a medium-sized town called St. Charles, Illinois. In high school, I was a varsity swimmer, a National Merit Scholar, and I played piano and oboe. After graduation, I went to Washington University in St. Louis to get my undergraduate degree in biology. I met my wife, Beth, there and we both moved back to Chicago after graduation to pursue advanced degrees. I entered graduate school at the University of Illinois at Chicago, where I worked in a lab studying the use of robotics to help rehabilitate stroke patients. After some experience in the world of academia, I decided that being a researcher was not a good fit for me. I graduated with a Master's degree in bioengineering and moved back to St. Louis to join Beth, who had gotten a residency at St. Louis Children's Hospital.

I spent two years working in the Human Research Protection Office at Washington University, monitoring research that involved human subjects to make sure it met legal requirements for safety and informed consent. During this time, Beth and I adopted our first dog, Aurora, a stray shepherd mix, from the Humane Society. I enjoyed my work at HRPO, but I knew that I wanted a job with more purpose and a sense of community. I eventually decided to get a Master's in teaching from Webster University. As a student there, I did my practicum at McCluer High School in the Ferguson-Florissant School district and my student teaching at Northwest High School in Cedar Hill. I found that I really enjoyed the challenge of engaging a diverse group of students with a wide variety of different interests and perspectives. I graduated and decided to apply for a job teaching science in the St. Louis Public Schools.

I am a proud, lifelong nerd who loves sci-fi, fantasy, anime, video games, board games and reading. More recently, I have added sewing, DIY home improvement, and baking to my list of hobbies. I am a PADI certified SCUBA instructor, and I have a particular fascination with marine biology. My wife and I love to travel and we have so far been to five of the seven continents. We do not have any children right now, but we have two dogs that we love and spoil: Aurora, an 85 lb shepherd mix, and Winnie, a 110 lb Great Dane.

I look forward to meeting you all, whether you're reading this as a student or a parent. See you soon! - Mr. L
This is a document produced by SLPS describing what we expect you to do each day for virtual learning. Please read this as soon as possible!

These are the SLPS rules for polite behavior during virtual learning. Please read these as soon as possible!