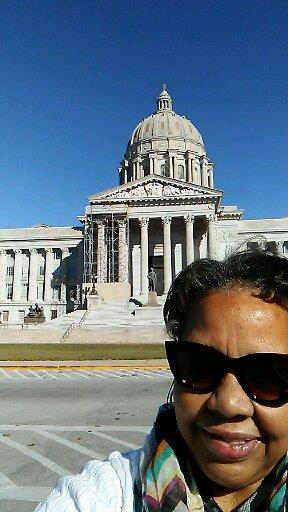 Phone:
Email:
Degrees and Certifications:
Ms.

Annette G Driver

My name is Annette Driver, and I'm on staff at Lexington Elementary School as a TA for pre-school and IT coordinator. I have been with the St Louis Public School District since 2016 where I have worked in a number of positions. I have been a long term Substitute in two elementary schools, and worked in the middle school enviornment before coming to Lexington. I now consider Lexington to be my home school in the district. I love providing support. I assist the teachers and students in our learning centered environmen,t enriching their daily experience acedemicly, socially and emotionally. I find it amazing to watch a child overcome fears and challenges to realize their potential, to conquer and achieve beyond their imagination. It is my goal to learn the name of every child in our school. I'm also big on teaching the "social graces".

Raised in Jefferson City, Mo, I was exposed [at an early age] to "main stream" mindset of life that help us navagate through the politics in the work place and certain social enviornments. I try to share those insights and mentality with my students in the urban setting. It proved to be successful for my college students who I was responsible for during my tenure at Lincoln University of Missouri. My job was to prepare them for the opportunities in the S.T.E.M area and bring awareness of the challenges they faced during their college years and after graduation. I always keep myself open to learn from my colleagues and my students as there is something valuable we all bring to the table. I plan to finish my Masters in 2021. At some point I would love to be a social worker for the District.

Besides my love for young people and the drive for education, my background is in business and entreprenuership and advocacy. I am the proud owner of Driver's Foods, BBQ and Products, L.L.C.. We manufacture the famous Driver's BarBQue Sauces and Products, Sauces. I am also a registered "Contract Lobbyist" in the state of Misssouri where I can assist in making and changing laws and policies that affects the lives of Missourians. I was the Lobbyist for the historic Adoption Bill in 2016, HB 1599, where adopted people can now find their biological parents and family members. I am a Rotarian where I served at President for the Jefferson City Evening Rotary Club in 2014/2015. I was also a radio personality for 20 years at KJLU FM. I currently enjoy providing services as a versatile DJ.

I love to travel and I never meet a stranger. I have always enjoyed the outdoors and try to keep active. I love to swim, play golf, tennis, softball and play "Bid Whist".