ABAR Mini-Conference and Speaker Series - February 27, 2021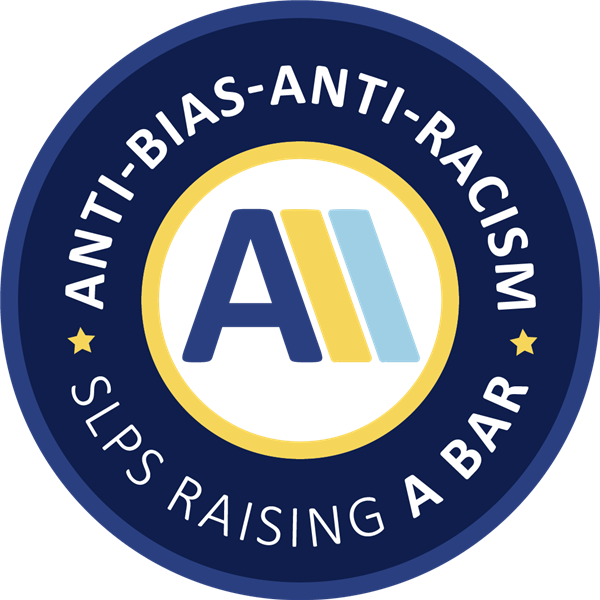 Please join us for what promises to be an exciting and engaging opportunity to hear from prominent voices on equity and social justice today. #YourVoiceMatters

During this inaugural event, middle and high school students of SLPS will interact with award-winning authors and thought leaders, Erica Armstrong Dunbar on February 27 and Jason Reynolds on April 24! The public is also invited to attend these talks that are sure to be meaningful as our society struggles with bias and racism in all forms.

Redesign. Disrupt. Innovate.
Fearless Leadership: Equity and Social Justice // Erica Armstrong Dunbar is the Charles and Mary Beard Distinguished Professor of History at Rutgers University. She also serves as the national director of the Association of Black Women Historians.

Her focus is on lives of women of African descent in America during the 18th and 19th centuries, focusing on slavery, racial injustice and gender inequality.

Ms. Dunbar is the author of Never Caught: The Washingtons' Relentless Pursuit of Their Runaway Slave, Ona Judge, which was a finalist for the 2017 National Book Award for nonfiction. For the ABAR Mini Conference, she will be discussing her book, She Came to Slay: The Life and Times of Harriet Tubman.



Pre-Program Breakout Sessions




Fostering an Environment Where Equity Thrives

//

Dr. Michael Baird has served with SLPS as a teacher and leader for nine years.

Currently, he is the principal of Hickey Elementary and a member of the Saint Louis Public Schools Equity Committee.






Your Voice Matters!

//

Shaire L. Duncan is a graduate of Beaumont High School (SLPS). She currently serves as the assistant principal of Compton-Drew Investigative Learning Center and is the proud parent of three beautiful children.

Ms. Duncan is completing her doctoral degree in education with a focus on examining culturally responsive pedagogical practices.



Become the Conductor of Your Own Life // Cierra Wourman obtained her bachelor's degree in mass communications from Southern Illinois University-Edwardsville. She holds a master's degree in educational counseling from Lindenwood University. Ms. Wourman joined SLPS five years ago and currently serves as a guidance counselor at Central Visual and Performing Arts High School.