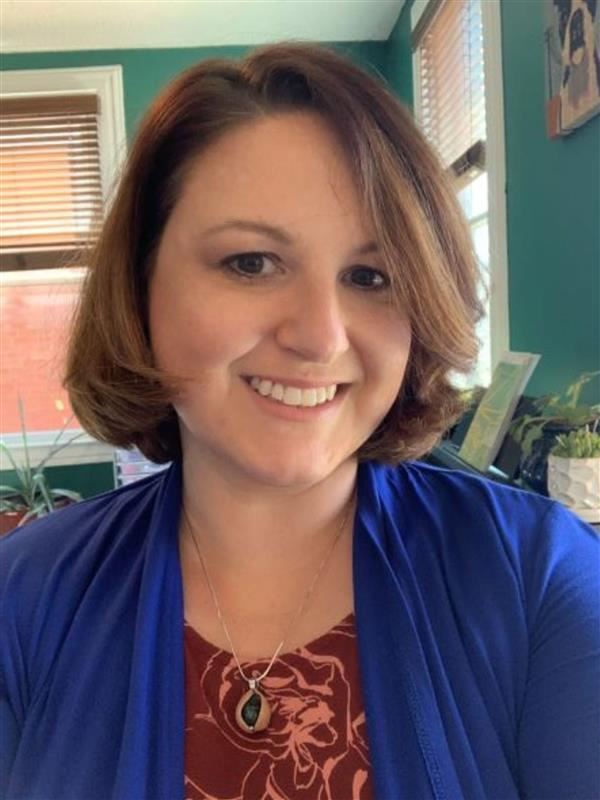 Phone: 314-328-6079
Email:
Degrees and Certifications:
Mrs.

Nicole DeVries

Hello First Grade Scholars!

My name is Mrs. DeVries (sounds a little like the air freshener Febreeze, except with a D and a V). I will be your 1st grade teacher this year. I am looking forward to growing our reading and writing skills! We will also become fluent in addition and subtraction to 10, and learn a lot about science.

This will be my first year teaching at Mullanphy. Last year I completed my student teaching with first grade teacher, Mrs. Johnson. I am working on my Masters in Teaching and Learning. I live here in St. Louis City, and enjoy spending time with my fiance, Andy, and our four fur kiddos - Luke, Ethel, Jam, and Queso. When I'm not snuggling with my pups and cats, I enjoy reading, writing, walking, and yoga. My favorite book is Franny and Zooey by J.D. Salinger

FUN FACT: My name will show up as both Ms. Morgan and Mrs. DeVries in different places at school. This is because I will be changing my name to Mrs. DeVries after my wedding this coming Labor Day Weekend!
Access our Classroom Dojo Page here! I will post classroom news, notifications, and other communication on this link.
Some of you might remember using TEAMs last year during virtual learning days. While we will be in person this year, we will maintain a TEAMs page in case of inclement weather or if a virtual day is needed for any reason. I will post assignments here on those days only.
Anyone else ready for in-person learning?!