Welcome to 6th Grade Math at Long International Middle School!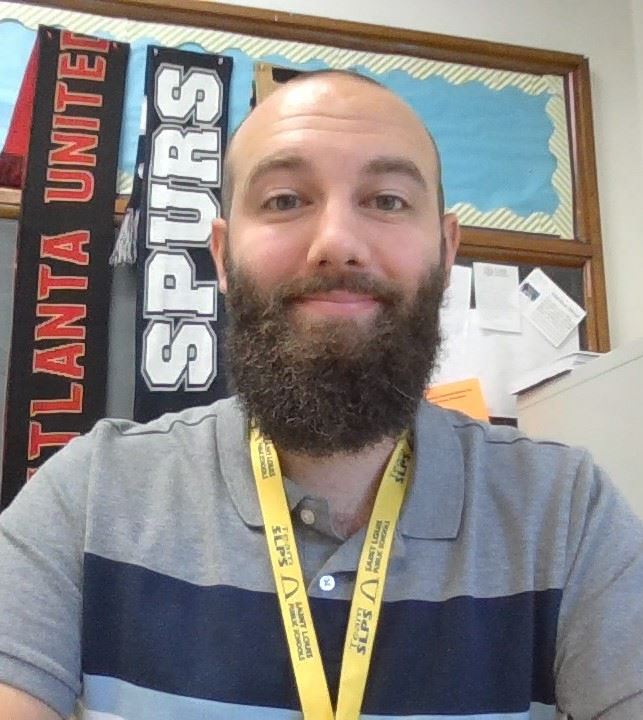 Current 2022-2023 schedule:

1st Period: 7:25-8:25am (6th Grade Math)

2nd Period: 8:28-9:18am (Advisory)

3rd Period: 9:21-10:44am (Plan/Lunch)

4th Period: 10:47-11:47am (6th Grade Math)

5th Period: 11:50-12:50pm (6th Grade Math)

6th Period: 12:55-1:55pm (6th Grade Math)
I would like to personally welcome you to the 2022-23 school year at Long International Middle School (LIMS)! I am Mr. Erbe - your student's sixth grade math teacher for this school year. This is my second year teaching at Long and I am really excited to get to know everybody!

I have lived in St. Louis for one year and I love it so far! I have lived all around the United States, but more recently lived in Birmingham, Alabama for 7 years where I graduated from the University of Alabama at Birmingham (UAB) in 2017. I also recently attained my Master's Degree in Education from Washington University in St. Louis! I live with my fiancée, Gaby, and my dog, Mario. I love to be active and get outside whenever I am able to. Some other hobbies of mine include: playing music, cooking, reading, and watching sports or movies!


In the classroom, I like to focus on learning math in lots of different ways. Math is all around us, and I try to relate it to my students' lives often. Much like life, our class is a mix of work that needs to be done and fun experiences that will shape a positive outlook on math and school overall. To create an environment that is inclusive, safe, and educational for ALL of my students, I ask that everyone (including all adults) in my room follow these expectations:


Show Respect:

To others, t

o ideas, and t

o yourself

Come to Class Prepared: T

o learn, t

o participate, and t

o do your best

Communicate: a

sk questions, r

espond when asked, and b

e transparent and honest

One of the most important things to me is to keep an open communication line with my students and their homes. I want to build these relationships and listen to the ideas and concerns you may have. At any point this year, please contact me for whatever reason. I am a resource for you and your students. See my contact information below.

Have a great start to the school year! Remember - YOU BELONG AT LONG!
I am always available via email and try to respond within 48 hours, and I will answer phone calls/texts when available from 6:00 AM - 5:00 PM Monday through Fridays. Any communication over the weekend will be answered the following next school day.

Email - miles.erbe@slps.org

Phone - (314)-944-3913

Note: This is a Google Voice account number and will ask for your name for screening purposes