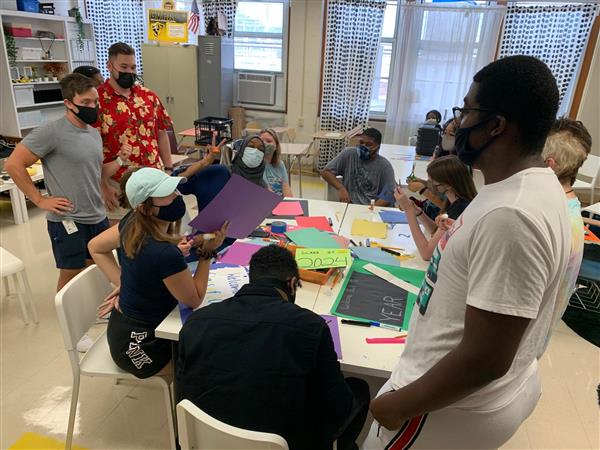 On Monday August 23 at 6:30am, CVPA will "roll out the red carpet" to welcome back our wonderful scholars!!!

As you know we no longer share the building with Cleveland ROTC but now with the Collegiate Biomedical School. We are very grateful to kick off the year with such great collaboration between the schools!

For Alumni who want to watch or participate Monday morning, CVPA StuCo invites you to join us at the Red Carpet-near the Arsenal gate entrance. It would be great if you can come through with your CVPA Alumni shirt!!! (Social Distancing required) The students could use some positivity and warm welcomes!

We understand that this is late notice but please give us grace as we are working diligently to ensure a safe and enjoyable school year.❤️

Thank you for the continued support!!