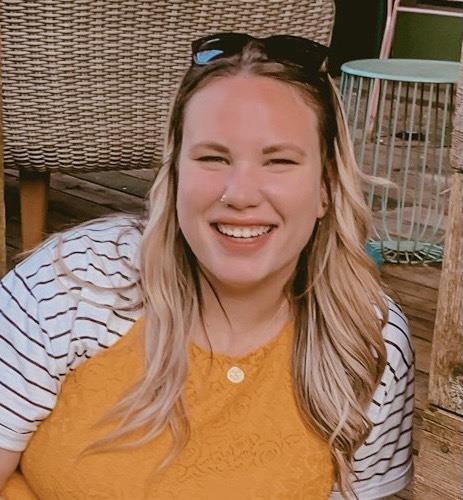 Phone:
Email:
Degrees and Certifications:
Grace Burris- School Social Worker

Hello! Welcome!

My name is Grace Burris, and I am the School Social Worker over here at Yeatman-Liddell Preparatory Middle School! I am so excited to be here and working alongside your students! While I wear many hats hear at the school, I come to work everyday with one goal in mind- making sure students are Happy, Safe, and Healthy.

I attended the University of Missouri- Columbia for my undergrad. I graduated in 2014 with my BA in Psychology and Sociology, with a minor in social justice. I then moved to St. Louis for graduate school. I attended the Brown School of Social Work at Washington University in St. Louis. I graduated with my Masters in Social Work, concentrating in Children, Youth, and Families, with an emphasis in Urban Education in May of 2020. I went to school during the start of the Pandemic, and also started my professional job search during the Pandemic as well. I have a deep understanding of some of the struggles our students are facing in the school setting as a result of the Pandemic. I am here to support them and help them navigate!

While I am originally not an STL native, this city and all its charm has captivated my heart! My favorite part about St. Louis is the genuine neighborhood pride all its residents have. There is a huge network of community members coming together to find ways to best support their neighborhoods and neighbors! I am so excited to be involved in that process, by working at such a strong neighborhood school as Yeatman.